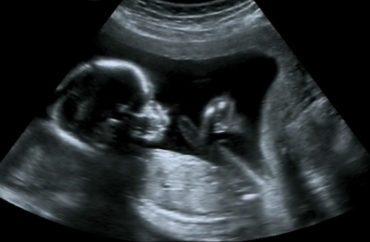 Claims that the question requires a more 'nuanced' response
A pro-choice professor is refusing to say whether or not unborn human beings are actually human, something a prominent professor and bioethicist called an "objective biological fact."
Rebecca Todd Peters, professor of religious studies at Elon University, recently wrote an opinion piece justifying her pro-choice stance on abortion from a Christian perspective. "If we truly value women and healthy families, we must accept that 'I do not want to have a baby' is an imminently appropriate reason to end a pregnancy. And we must trust that pregnant women are the only ones who are capable of making these decisions," Peters writes in the column.
Citing her own mother's teaching, Peters states: "You shouldn't have a baby because you are pregnant. You should have a baby because you want to be a mother, because you want to have a family."
The College Fix reached out to Peters with numerous questions regarding her pro-abortion philosophy, including whether or not she believed unborn human beings are actually human, and whether or not it is acceptable to euthanize gravely ill infants.
"The questions that you ask…are very serious moral questions that require far more substantive reflection and discussion than I could possibly offer" prior to this article's deadline, Peters responded. She pointed The Fix toward her book "Trust Women: A Progressive Christian Argument for Reproductive Justice" for "a far more detailed and nuanced discussion of these questions than I could possibly offer in an email."
The Fix offered to extend the deadline of this article if Peters would be willing to explain whether or not she believed the unborn are actually human. "As I mentioned, everything you have asked about is in the book so I think I will leave it at that," Peters responded.
Not everyone thinks that the humanity of unborn humans is a "moral question" that requires "nuance." Dianne Irving, a professor, research biochemist and bioethicist, told The Fix via email that the humanity of unborn humans is an "objective scientific fact."
"First, be assured, that it has been known internationally for over 100 years…that a new sexually reproduced human being begins to exist at fertilization. By the 1940s this objective scientific fact was universally documented," Irving said.
"The accurate objective facts have also been incorporated in genuine human embryology textbooks for many decades now. Can't get more objective than that!" Irving added.
"Of course [Peters] did not want to answer this question as she already knew that it would debunk her pro-abortion argument," Irving said.
Irving cited the "Carnegie Stages of Early Human Embryonic Development," a system used by embryologists for many decades to classify the earliest stages of unborn development. This system "objectively documents that in sexual reproduction," a new human being begins to exist at the "'first contact' between the male sperm and female oocyte."
The Carnegie Stages, Irving wrote in an article she provided The Fix, "were instituted in 1942 by the National Museum of Health and Medicine's Developmental Anatomy Center" and "are based on internationally acclaimed research going back to the 1880's and have been consistently updated since then to the present by the international nomenclature committee consisting of 20-23 Ph.D.'s in human embryology from around the world."
The College Fix reached out to three Christian student groups on Elon's campus—Elon Catholic Campus Ministry, the Elon University Gospel Choir, and the Lutherans, Episcopalians and Friends group—seeking comment on Peters's pro-abortion article. Those groups did not respond in time for publication.
In her pro-choice piece, Peters says that giving birth to a child is a "significant moral commitment."
"There is nothing Christian about requiring women to 'justify' their reasons for abortion. And there is certainly nothing Christian about forcing women to continue pregnancies against their will," Peters concludes.
Irving told The Fix that the latest scientific research on conception—which establishes that "a new human being begins to exist…at 'first contact' between the male sperm and female oocyte"— needs to be widely published so that the public "can have access to the accurate scientific facts of human embryology."
"Why are the accurate objective scientific facts of human embryology ignored?" Irving continued. "Multiple reasons, as usual, but mainly they could be used against arguments involving abortion, the use of abortifacients, destructive human embryo and fetal research, genetic engineering, synthetic biology, genome splicing, etc."
There's "lots of money involved," Irving said.
MORE: UChicago professor: It should be legal to kill newborn babies
MORE: College student defends killing 2-year-olds because 'I cannot communicate with it'
IMAGE: GagliardiImages / Shutterstock.com
Like The College Fix on Facebook / Follow us on Twitter