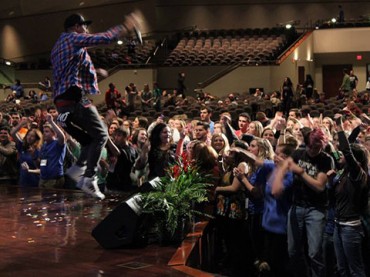 Earning respect from pro-choice groups for bridge-building activities
Pro-life students are making a difference in tangible ways, even finding common ground with campus opponents, they told The College Fix at the Students for Life of America (SFLA) East Coast National Conference on Friday.
Hosted the same weekend as the March for Life in Washington, D.C., the conference drew about 2,000 millennials, according to Kristina Hernandez, SFLA communications director.
"Abortion thrives because it is in the dark," SFLA President Kristan Hawkins told students in her speech. She encouraged them to "light candles of hope and truth" in their efforts to stop abortion in their local communities.
Among other campus groups recognized for their pro-life activism was Mississippi State University Students for Life, which won the Pregnant on Campus Group of the Year award for its promotion of parenting and pregnancy resources.
Anja Scheib, director of the MSU chapter's Pregnant on Campus initiative, which produces a resource guide for pregnant and parenting students, told The Fix she has been hired by the university to promote retention of pregnant students.
The MSU President's Commission on the Status of Women sent Scheib to the National Conference for College Women Student Leaders, a pro-choice group, she said.
"What I found is that we actually didn't have any conflict because the [Pregnant on Campus] guide that Students for Life created wasn't necessarily seen as a pro-life guide, it was just seen as a pro-women guide" by the NCCWSL, Scheib said.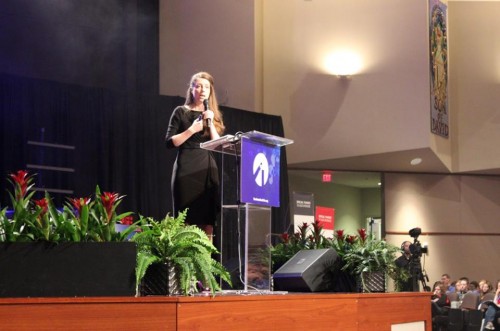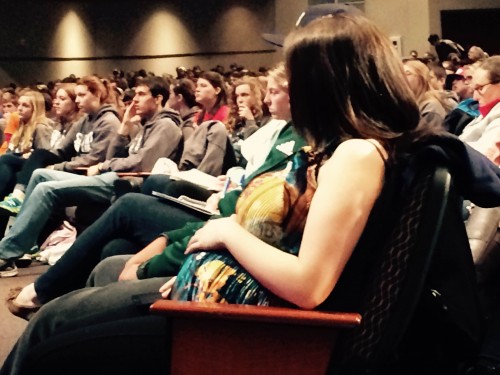 This year's conference featured Princeton University's Robert George, vice chair of the U.S. Commission on International Religious Freedom; former Planned Parenthood clinic director Abby Johnson; David Bereit of 40 Days for Life, an annual Christian campaign to end abortion through "prayer and fasting," "constant vigil" and "community outreach"; and Lila Rose of Live Action, which conducts undercover investigations of the abortion industry.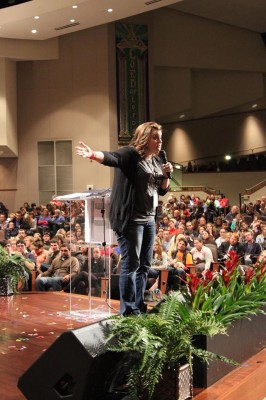 "Their whole image, the Students for Life of America, is one candle lighting up another one and then that one can light up the entire world," said Mirna Awrow, president of Oakland University Students for Life.
"It's hard to be the first one to speak out about [abortion] on your campus or in your community, but you never know how [many] people you can light up," said Awrow.
Though her group has experienced vandalism of their pro-life materials, Awrow said that the overall response on campus has been positive.
Group members have "worked so hard on our reputation and students know that we are there for the women and … for babies," even if they disagree with the group's message, Awrow said. "We're not out there yelling at anyone – we're there welcoming people into our organization and students really respect that."
Scheib and others said they saw the conference as a way to share ideas and connect with other people in the pro-life movement.
The conference "helped me because for the past couple of months I'd been just going through the motions. Now I'm getting fired back up," said Rueben Ainsley, vice president of Students for Life at Eastern Michigan University.
College Fix contributor Mariana Barillas is a member of Students for Life at the University of Michigan-Flint.
Like The College Fix on Facebook / Follow us on Twitter
IMAGES: Students for Life of America, Mariana Barillas