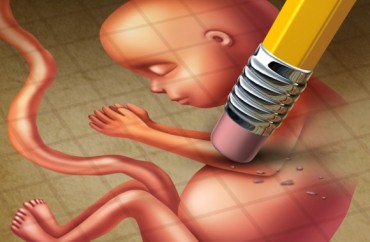 A teacher at a "posh" private school in British Columbia, Canada has been fired for expressing his personal opinion about abortion.
According to the National Post, the unidentified teacher was teaching "a lesson on vice, ethics, morality and the law" when he told the class "I find abortion to be wrong, but the law is often different from our personal opinions."
"That was it, the teacher said. 'It was just a quick exemplar, nothing more. And we moved on.'"
But that wasn't it. After a brief break, a few students did not return to class, "among them a popular young woman who had gone to an administrator to complain that what the teacher said had 'triggered' her such that she felt 'unsafe.'"
She also said the teacher "had no right to an opinion" on abortion — because he is a man.
What happened to the teacher over the ensuing few days sounds like something out of the Cultural Revolution in Mao's China, where people were subjected to what were known as ideological struggle sessions, forced to "confess" to various imagined sins before large crowds, and roundly denounced.