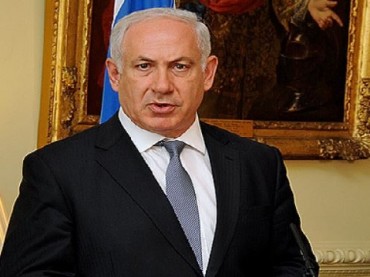 This is the second installment of a two-part series on the American Studies Association's boycott of Israeli academic institutions. Click here to read part one, which reported on those who oppose the boycott.
An art history professor at The George Washington University who is sympathetic to the Palestinian cause suggests the American Studies Association's controversial decision to boycott Israeli academic institutions will have the opposite of its intended outcome and embolden Israeli leaders.
"It seems to me that a boycott of Israel's university communities, where there is political dissent, will only serve to strengthen the uncompromising Netanyahu regime," said Professor David Bjelajac, referring to the current prime minister of Israel, Benjamin Netanyahu.
Bjelajac told The College Fix in an email that while he does not endorse the group's academic boycott, he strongly disagrees with the current policies of the Israeli government; he cited Israel's "continued settlement activities and its retaliatory airstrikes, which kill and injure Palestinian citizens, further fueling the cycle of violence."
Bjelajac is not alone in his criticism of Israel. Many professors have publicly voiced support for the academic sanction.
Carolyn Karcher, professor emerita of English at Temple University in Philadelphia and a Jewish-American, voted for the boycott, calling it a "historic vote for justice in Israel and Palestine and for free speech" in a recent Los Angeles Times op-ed.
Karcher outlined what she calls Israel's "true assaults on academic freedom" through its various restrictions on professors and students at Palestinian universities.
According to the American Studies Association's website: "Palestinian students face ongoing discrimination, including the suppression of Palestinian cultural events, and there is sanctioning and ongoing surveillance of Palestinian students and faculty who protest Israeli policies. Israeli universities have been a direct party to the annexation of Palestinian land. Armed soldiers patrol Israeli university campuses, and some have been trained at Israeli universities in techniques to suppress protestors."
Karcher fired back at critics who say the boycott is an affront to academic freedom: "Far from curtailing academic freedom, the ASA has extended it in new directions by fostering an honest discussion about the Israeli occupation of Palestinian land and the role of the U.S. in enabling it."
The association lists a parade of grievances on its website, including: "U.S. military and other support for Israel; Israel's violation of international law and UN resolutions; the documented impact of the Israeli occupation on Palestinian scholars and students; the extent to which Israeli institutions of higher education are a party to state policies that violate human rights."
ASA president-elect Lisa Duggan, a professor at New York University, stated in an early January email to the New York Post that she is "fully supportive of the boycott of Israeli academic institutions."
"We are not boycotting individuals, but only institutions … (to protest) the discriminatory treatment of Palestinians by Israeli academic institutions that aid and support the illegal occupation."
The poll among American Studies Association members last month attracted 1,252 voters, with 66 percent endorsing the boycott, 30.5 percent voters against, and nearly 4 percent abstained.
The vote by the 5,000-member American Studies Association also prompted a massive clash of criticism – including academic departments and colleges cutting ties to the association and individual criticisms and denouncements penned by professors and campus administrators.
According to the Jerusalem Post, "more than 90 American universities have released statements rejecting the American Studies Association's decision to boycott Israeli academic institutions so far, and several have cut ties with the organization in protest."
Yet several scholars vociferous in their support of the action are quoted on the ASA's website, many of whom cite moral and social reasons for their standings.
"The similarities between Jim Crow practices and contemporary regimes of segregation in Occupied Palestine make this resolution an ethical imperative for the ASA," stated Angela Davis, professor emerita of the University of California Santa Cruz.
Robin Kelley, professor of American history at UCLA, claims "it is one of the most significant acts any scholarly organization has proposed in defense of academic freedom since the anti-apartheid movement."
And according to Neferti X. M. Tadiar, professor at Barnard College, the boycott holds great significance in that "it signals an American Studies unafraid to challenge some of the most hallowed underpinnings of global empire, including the imperative to uphold formal freedoms regardless of the dispossession and violence on which these freedoms depend."
Melani McAlister, the chair of The George Washington University's American Studies Department, did not respond to requests for comment.
College Fix contributor Andrew Desiderio is a student at The George Washington University.
IMAGE: Downing Street/Flickr
Like The College Fix on Facebook / Follow us on Twitter