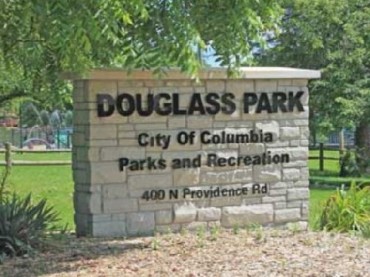 COLUMBIA, MO – A black University of Missouri professor has described a proposal by a white councilwoman to ban alcohol consumption in a public park located within a predominately black neighborhood she represents as an example of "white privilege."
"White people can drink. Young white people can drink, but blacks can't handle the consequences of their drinking," wrote Carl W. Kenney, an adjunct journalism professor and award-winning freelance writer, on his personal blog Friday in a post headlined: "White privilege in Columbia, MO asserts black people can't drink."
"When black people do it, the result is a public health issue," he wrote. "The white liberals have to rescue black people from destroying themselves before it is too late."
At issue is a recent proposal by Councilwoman Ginny Chadwick to prohibit alcohol consumption at Douglass Park, a 4.9-acre public park that includes softball fields, basketball courts, horseshoe pits, picnic areas and playgrounds, among other amenities.
"When a public park is perpetually being used for alcohol consumption, I begin to question if our goal is being met to create vibrant outdoor spaces for our citizens," Chadwick told the Columbia Daily Tribune.
"Chadwick said her concerns extend past Douglass Park, which sits just north of Douglass High School in a predominately black neighborhood," the Tribune reported. "She said she would like to look into policies to curb alcohol use in all city parks, but the issue of drinking in Douglass Park was heightened for her because the park is near her residence."
Chadwick is also an MU graduate student, and the park is located less than a mile from the campus.
"We need easily enforceable ordinances in parks where there is continual unhealthy behavior," Chadwick told the Tribune.
But Kenney decried the proposal, saying in his blog that "when placed within the context of assumptions of power and privilege, it reflects how the voice of black people is minimized, controlled and relegated as (not) consequential."
"Ginny Chadwick, and all of her cohorts co-signing on the ban, is communicating a subtle message rooted in the assumption of white privilege," he added. "…Sadly, she fails to understand how paternalistic her crusade comes across.  It's reminiscent of the goals of imperialism – to stampede into a territory, take control and teach the people how to live honorably."
He questioned why the Columbia City Council continuously gives the bawdy, lascivious behavior of drunk white MU college students a pass, but the often tame, responsible drinking that goes on at a predominantly black community park is targeted.
"You can hear the air of supremacy in the way affairs are managed," he wrote. "The voice of arrogance rants, 'they don't know any better.' We know what's best for them, because we, well, we are white."
The professor is not the only one to decry the proposal. Some of the college town's libertarian groups have also chastised it.
The Columbia libertarian PAC Keep Columbia Free, for example, posted pictures of the councilwoman drinking alcohol around town – but eventually took them down, saying they were in bad taste.
Nevertheless, its members called the proposal hypocritical.
"Since Chadwick has renewed the effort, many have pointed out the drunken public mayhem that ensues on any given Saturday during college football season," Keep Columbia Free stated in a blog post. "Drunken college kids and sloshed middle-aged tailgaters stumble through the streets between Downtown and Faurot Field, most of them white and most of them affluent."
" …Compare that to the usually mild-tempered bar-b-ques in Douglass Park and the park looks mild. Yes, the skin tones are usually a bit darker and the participants a bit less affluent, but what's the difference? Why allow one but not the other? Could Chadwick's proposal simply be more white, so-called liberal paternalism (or maternalism as the case may be) from our First Ward leadership? And at what cost?"
The city allows alcohol in all but three of its small parks, most of which are located in and around the university's campus. The City Council justified the alcohol bans by pointing to a significant homeless problem in those areas. Douglass Park, unlike the parks downtown, is a full-service community park.
Kenney, in a June 12 blog post, wrote that Chadwick's proposal illustrates she is out of touch with her constituents.
"Black folks in Columbia, we call it COMO, consider Douglass Park one of the few places to gather in a way that reflects our rich cultural particularity," he stated. "It's the one place black people can chill, be real, put some meat on a grill, pull out the side dishes, talk trash, shoot hoops, listen to some R&B, and, for better and for worse, drink some beer and liquor.
"The truth be told it's the only spot within a city designed to keep blacks in their proper place."
Another black leader in the region, Bishop Lorenzo Lawson of Chosen Generation Ministries, took a stand against the proposal, according to the Columbia Tribune, telling the newspaper he'd support a ban on liquor stores in the region, but not at this park, calling it a place for the community's residents to relax and enjoy themselves.
"This is their relief from the harsh reality they are living in," Lawson told the Tribune.
The proposal has yet to be voted on.
College Fix contributor Christopher White is a University of Missouri graduate student and an editorial assistant for The College Fix.
Like The College Fix on Facebook / Follow us on Twitter
IMAGE: Internet city image