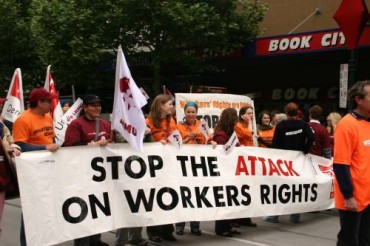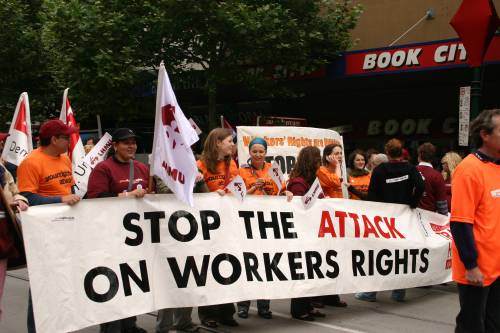 University of New Hampshire professor Edward Larkin "took it out"–to use a Seinfeld metaphor–exposing himself to a woman and her child in a grocery store parking lot. But a union arbitrator ruled that the university cannot not fire him over the incident:
Larkin admitted he exposed himself to a mother and her daughter in a grocery store parking lot and was convicted of a felony. It happened in Milford, NH in 2009.

Many taxpayers told WBZ-TV it doesn't make sense.

"I think it's disgusting," said a shopper at the Milford Market Basket. "I pay his salary and that's wrong."

The arbitrator's decision is based on a line in the contract with the UNH Professor's union. It says a professor has to show "morale delinquencies of a grave nature" to be fired.

An arbitrator found Larkin's behavior didn't meet that standard.

The union applauded the decision. Union President Deanna Wood said Larkin was convicted of a misdemeanor and it was a first offense.

"If you use state law as a benchmark this was not moral deficiency of a grave order," she told WBZ-TV.
The university issued a statement, saying it was "disappointed" by the decision, and asserting that Larkin's behavior "fell far short of expectations for any university employee."
Like The College Fix on Facebook / Follow us on Twitter