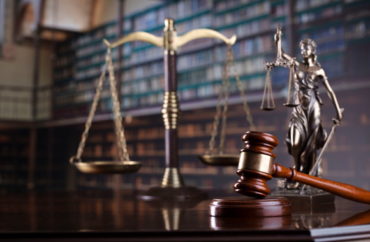 Linfield University will settle a lawsuit filed by former Professor Daniel Pollack-Pelzner, agreeing to pay more than $1 million for alleged emotional distress, lost wages and attorney fees.
University spokesman Scott Nelson told The College Fix via email the settlement is not an admission of wrongdoing. Nelson said the university chose to settle because "defending against litigation … diverts time and energy from the mission of the institution."
The settlement "allows Linfield to focus on building and expanding upon its rich educational heritage and creating a welcoming community for all," he said.
The crux of Pollack-Pelzner's complaint dates back to April 2021, when Linfield fired him despite his tenured status.
Pollack-Pelzner, who is Jewish, had accused school President Miles Davis of making antisemitic remarks, including jokes about gas chambers and Jewish noses. The professor had also raised concerns about allegations of sexual misconduct by board trustees, according to his lawsuit.
Linfield University fired Pollack-Pelzner shortly after he went public with the allegations.
However, Pollack-Pelzner remained unaware of his firing until April 27, 2021, when he attempted to send an email from his private account to his work account and received an automated response that he was no longer employed, his lawsuit had alleged.
Pollack-Pelzner's lawsuit claimed he was fired out of both retaliation and an attempt to silence his disclosure of sexual misconduct and religious discrimination, and initially sought $4 million in damages.
The lawsuit garnered attention across the country, and even prompted the Foundation for Individual Rights and Expression to include Linfield on its 2022 list of the "10 Worst Colleges for Free Speech."
"Linfield is included because they have the dubious honor of having done something that is pretty remarkable, which was to fire a tenured faculty member with no due process whatsoever, and to do so because the institution's leadership objected to his speech," FIRE told The Linfield Review student newspaper in February 2022. "… It is remarkable that there's been no action by the [Board of Trustees] to address this pretty serious misconduct by the institution's leadership."
According to an investigation by the American Association of University Professors, Linfield violated several policies by dismissing Pollack-Pelzner without due process, violating his academic freedom, and refusing to give him a year of severance pay or notice of termination.
In early 2023, almost two years after he was fired, Linfield University settled with Pollack-Pelzner, paying him $1,037,500 in compensation for emotional distress, lost wages, and attorney fees. In return, Pollack-Pelzner agreed to dismiss his lawsuit and any other complaints or administrative actions, according to the settlement agreement.
Aaron Corpora, a program analyst at FIRE, told The College Fix via email that Linfield's settlement serves as a warning to universities that "if [they're] going to mess with the expressive or due process rights of students or faculty, [they] better be prepared to pay."
Corpora said, "While Linfield is a private university not bound by the First Amendment, its faculty handbook makes express promises of freedom of expression and academic freedom. When you break your promise, you're on the hook."
Pollack-Pelzner is now a visiting scholar at Portland State University.
MORE: Conservative professor sues UT-Austin, claims officials retaliated against him
IMAGE: Zolnierek / Shutterstock
Like The College Fix on Facebook / Follow us on Twitter