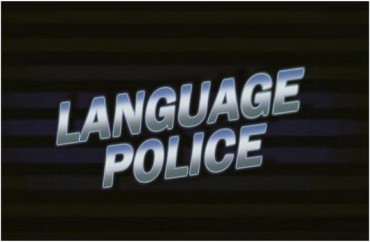 It's time for another sojourn into the pseudo-intellectual miasma that is the field of "studies."
The term "Latinx" is supposed to "escape the implicit gender binary […] and include all possible gender and sexual identities" since Spanish is a — gasp! — gender-based language … you know, masculine nouns typically end in the letter "o," and feminine nouns in "a."
According to Inside Higher Ed, the word's spread has been mostly confined (mercifully) to the university, which should come as no surprise considering what academics like the University of Texas-Austin's Nicole Guidotti-Hernández say the term signifies.
According to The Dickinsonian, during a discussion at Dickinson College, Guidotti-Hernández — an expert in Transnational Feminist Methodologies, Latinx Studies and Popular Culture and Immigration — said use of "Latinx" is being led by "queer millennials" as a "declaration of community," and serves as a "critique [of] racism and heterosexism."
The American and Mexican American/Latino(a) Studies professor added that the term has found "most of its standing in use on social media platforms" as a form of protest.
"To feel Latinx, rather than Latino," Guidotti-Hernández says, "is to fight antagonisms within social change in a field that has a lot of inherent racism."
The importance of AfroLatinidad as a "central project of Latinx" was also discussed. Guidotti-Hernández argued that the term Latinx has the ability to reference "race yoked with gender fluidity" and simultaneously combat white "homonormativity" by "trying to dismantle the whiteness of queerness." She summarized saying that Latinx is "clapping back at whiteness."

The associate professor also explained that the "x" of Latinx should be seen as "an expression of freedom" by "millennials [who] are trying to understand history as brown-ly, blackly, queerly [and] trans-ly as possible." …

Guidotti-Hernández wrapped up her talk by explaining that Latinx is an "excessive affective over-load" and that quality is what is largely effective about it as a "racial signification" and "a mode of self-representation."  However, Guidotti-Hernández emphasized the "limitations and complications" of Latinx because of the reality that there is "a power in numbers" and the inclusion of many under this term. "On the other hand, the desire not to be erased" by non-queer and white identities is strong and relevant amongst queer and AfroLatinidad communities.
Student Elizabeth Marin said she thought the prof's talk "connected the word Latinx to Malcolm X and a resistance to numerical, capitalist language as well as to the purity of language." However, she noted she'd have liked it if Guidotti-Hernández discussed other aspects of the term, "such as it erasing ethnic differences and remaining liable to hierarchies of power."
Capitalist lingo, power hierarchies, and "brown-ly, blackly, queerly" aside, two and a half years ago a pair of Latino students from Swarthmore University offered reasoned criticisms against "Latinx."
Read the full Dickinsonian article.
MORE: 'Latinx' and the debate on gender 'exclusiveness' of the Spanish language
MORE: Activists attempt to alter the fundamentals of an entire language
IMAGE: YouTube
Like The College Fix on Facebook / Follow us on Twitter