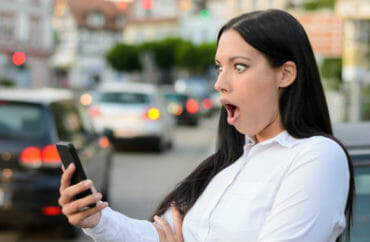 Sometimes I think my alma mater has gone 'round the bend.
If the University of Delaware isn't overreacting to something that looks like a noose, or stiffing conservative groups' Freedom of Information Act requests, it's inviting commencement speakers who, at what's supposed to be a celebration, lecture the audience about how slavery never ended in America.
And most of all, who can forget the thinly veiled brainwash effort known as the Residence Life program?
Recently, a UD law and political science professor received a formal reprimand … because his university email account auto-filled an erroneous address to an outgoing message.
According to Inside Higher Ed, Sheldon Pollack thought — rightly, in my opinion — that the "Conceptual Penis as a Social Construct" academic hoax was pretty damn funny, and decided to send it along to a male colleague and his son.
However, that dread auto-fill feature placed the address of a female colleague on the message. That colleague asked what he meant by the message, indicating it was "inappropriate" (the word "penis" and "emasculated," after all). Pollack fully explained what had happened and apologized for the error.
Half a year later, the erroneous recipient initiated a formal complaint about the matter. Vice Provost for Faculty Affairs Matthew Kinservik ending up sending Pollack a letter of formal reprimand after reviewing the complaint, stating it was "a corrective action and his duty under the university's unlawful harassment policy."
"Sending this email with this message and a link to the IHE article, even by mistake, and including a comment that can only be regarded as gender-based bias, even as a joke, is unprofessional and represents a misuse of university email and shows poor taste and poor judgment," Kinservik wrote.

Pollack says the university's human resources department also recommended that he attend sexual harassment counseling as a result of the incident, but that Kinservik ignored that recommendation.

"Yes, it is hard to believe," Pollack wrote in his appeal to the senate. "The vice provost of faculty affairs has issued his Letter of Reprimand to me for 'unprofessional' behavior consisting of sending this totally innocuous email to a colleague … Using the word 'emasculated' in an email is not a violation of university policy, and it certainly cannot be punished by the [Delaware] administration. It is neither 'gender-based bias' nor prohibited speech. The text of my email was not unprofessional, although my email skills were obviously amateurish."

If the corrective action sticks, he said, "it will be a sad commentary on the current state of academic freedom and free speech (or the lack thereof) on the University of Delaware campus."
Thankfully, Pollack is fighting this nonsense. He lamented the "serious decline in respect for academic freedom and free speech" on the modern college campus, adding "[n]ow, the word 'emasculated' is deemed hate speech and 'gender-based bias.'"
Noting the situation is a "personnel matter," Kinservik offered no comment to IHE. 
The sooner UD gets back to common sense actions — like responding appropriately to provocative speakers, respecting Second Amendment groups, and standing up to politicians attempting to intimidate faculty — the better.
MORE: Univ. says due process not owed to prof who sang 'sexual' Beach Boys song
MORE: Prof group attacks Title IX enforcement as violating academic freedom
IMAGE: Michael Heim/Shutterstock
Like The College Fix on Facebook / Follow us on Twitter