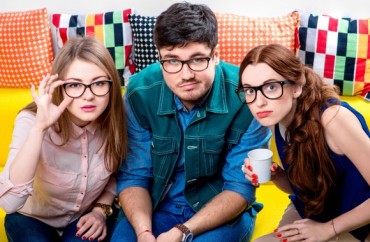 An anthropology professor at a community college in California has instructed her students that stereotyping someone in class is a punishable offense — on the same day that she handed out a four-page white privilege checklist listing common generalizations about white people.
According to the anthropology lab's syllabus, students who stereotype or demean others will result in swift punishment.
"Students will not stereotype or demean anyone based on race, gender, ability, nationality, sexuality or any other identity," states the syllabus, a copy of which was obtained by Red Alert Politics. "Any student who disrespects their instructor, disrespects their classmates, or purports identity-based stereotypes will be considered an interruption and will be a) be barred from participating in class, b) lose all participation points for the day, and c) referred to the Dean of Students."
The professor handed out the two-page syllabus on the first day of class along with a "white privilege checklist," Red Alert Politics reports, noting some privileges include "I can be late to a meeting without having the lateness reflection my race" and "I can go shopping alone most of the time, pretty well assured that I will not be followed or harassed."
Lauren Cooley, the contributors editor at Red Alert Politics who wrote the story, told The College Fix the white privilege checklist was four pages long. Cooley, in her report, points out:
The course professor, Amanda Zunner-Keating, clearly doesn't see the irony in punishing students who reference stereotypes while simultaneously stereotyping every white individual through the white privilege checklist. However, this doesn't matter to Keating. She allegedly told students that she uses a Freirean teaching approach and that "we are all engaged in an oppressive power structure." She followed this up with a quote from Paulo Freire: "The educator has the duty of not being neutral."

… Professor Keating did not return Red Alert Politics' request for comment.
One student in the class told RAP on the condition of anonymity that Zunner-Keating is "as far left as they come. On the first day of class she told us that race and gender are both social constructs and she's made us repeat the latter back to her multiple times. She warned us that any comment she deemed racist or sexist would get us kicked out of class and suspended for two class periods, which would tank anyone's grade since we only meet once a week. I can't help the feeling that I'll be punished if I voice my conservative views."
Read Red Alert Politics' full report.
MORE: Conference teaches K-12 educators how to combat 'whiteness in schools'
MORE: Professor teaches students about 'the problem that is whiteness'
Like The College Fix on Facebook / Follow us on Twitter