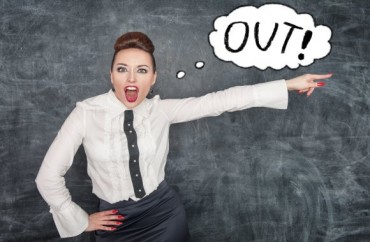 Florida Atlantic University has finally fired James Tracy, the professor of communications who believes the Sandy Hook massacre was a hoax.
As The College Fix reported late last month, FAU had begun termination proceedings against Tracy, and he had ten days in which to respond.
The professor did just that, albeit tardy, and he apparently contradicted himself from earlier statements made to the college.
In a notice of termination obtained by The Huffington Post, the school chastised Tracy for failing to submit paperwork about outside employment or "professional activity" required of all faculty. Instead, Tracy provided a letter saying he shouldn't have to fill out the forms, according to the notice.

Tracy finally submitted the paperwork after a Dec. 14 deadline, according to the school. He admitted using university resources for his outside work — mainly his personal blog — contradicting what he had previously told his supervisors, according to the letter.

Rather than go through an established grievance process to contest his supervisor's directives, the letter said, Tracy was repeatedly "insubordinate" following multiple warnings.
Tracy has also questioned the Boston Marathon bombings as well as the Washington DC Navy Yard shootings.
Like The College Fix on Facebook / Follow us on Twitter
IMAGE: Shutterstock