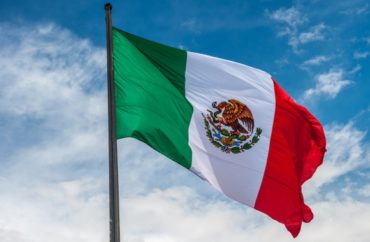 Professor reported for showing students video of Trump criticizing Mexican drug lords
A University of Missouri student reported a professor to the school's bias response team for showing a video of President Donald Trump criticizing Mexican drug lords, according to records obtained by The College Fix.
The professor spoke briefly about the history of Mexican-American relations as the class studied a book about a woman who had immigrated to America from Mexico. As part of the discussion, the professor showed two videos "meant to show opposing viewpoints," the complainant stated.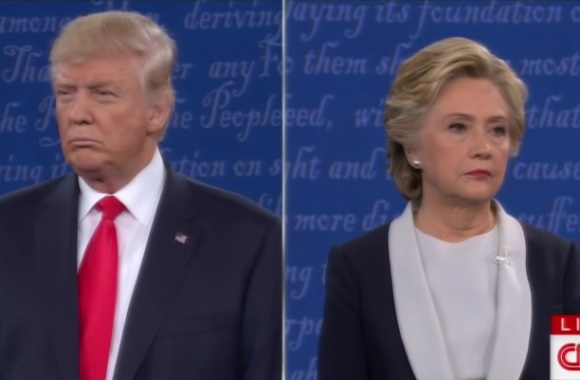 One video was about valuing the humanity of deported people, while the other was about building the wall between the United States and Mexico. The latter video included footage from a 2016 presidential debate in which Trump condemned Mexican drug lords by saying "we have some bad hombres here, and we're gonna get 'em out."
"Many students were made uncomfortable, including a first generation Mexican-American student," the student complained to the university's bias hotline in October 2021. "… [I]t was inappropriate to show the latter video in class."
The complaint was one of 42 filed with the university's bias hotline between January 2020 and February 10, 2022 that was obtained last week by The College Fix through a public records request. The identities of the parties involved were redacted by administrators. The bias response system covers all the UM system campuses, including UM-Columbia, UM-Kansas City, and UM-St. Louis.
The reports were obtained as The College Fix continues to investigate the types of complaints that are lodged through bias response teams at college campuses across the nation. More than two dozen universities have been included in the investigation so far since it launched in 2019.
According to the UM system, a "bias incident" can be any conduct that "discriminates, stereotypes, excludes, intimidates, mocks, degrades, threatens, harasses, or harms anyone in our university community based on actual or perceived age, race, color, ethnicity, national origin, sex, sexual orientation, gender identity or expression, physical or mental disability, religion, citizenship, genetic information, pregnancy status, marital status, veteran or military status, or any combination of these factors."
A spokesperson for the UM system did not respond to a request for comment by The College Fix.
Other professors were reported to the hotline for telling jokes that did not go well.
In one December 2020 class held over an online video service, a UM-Kansas City lecturer responded to praise from a student by saying that if they weren't on Zoom, she would make out with the student.
Later, the professor said she would slap the students that weren't participating in a class activity.
"These comments were made in a joking manner but made me uncomfortable and are not appropriate in an academic setting," wrote one of the three students that filed a complaint against the lecturer.
"Everyone on the zoom call reacted by their facial expression," another student wrote.
"It is not appropriate to make sexual remarks towards students, or joking threats of violence, in a doctorate program," wrote another.
In an August 2020 marketing class at the UM-Columbia, a student told the class he was from Wuhan, China. The professor responded by saying, "Ah, let me put on my mask."
"It was extremely inappropriate and a racist remark to make to a student," the complainant wrote. "And in front of the entire class at that."
"For the safety and wellbeing of students that is not acceptable, and beliefs and racist remarks such as these need to be addressed with faculty and actions taken," the student wrote.
Other reports filed with the school include:
-In September 2020, a student was asked to fill out a survey in which the gender options were "male," "female," or "gender-complicated." "Gender-complicated" is discriminatory language and fuels negative perceptions of individuals who do not identify strictly as male or female," the student wrote.

"Furthermore, the question guilts non-binary students into identifying with a binary category by disclosing that refusal to answer the gender question will limit the researcher's ability to make gender comparisons. I do not believe that the discriminatory nature of this question was intentional but it is, nevertheless, hurtful to the LGBTQ+ community."

-In September 2021, a professor was reported by phone after asking students if transgender people should be able to use the bathroom of the gender they feel related to.

-In July 2021, a school employee at the UM-Columbia campus complained that the men's restrooms in the school Health Sciences Library building did not have receptacles for feminine hygiene products.

"In the HSL building there are 2 bathrooms on the first floor," the employee wrote. "One is labeled male and the other female despite the fact that they both are single occupancy and have toilets. The only difference is that the female restroom has a waste receptacle and the male does not. Both of these facilities are equipped with hand dryers and no paper towels are available. The female facility has a receptacle for feminine hygiene waste. Presumably men would have no such waste thus don't need a receptacle. This is incredibly exclusionary to trans men who could in fact have a need for a receptacle."

"It's honestly ridiculous that these specific facilities are gendered at all," the employee wrote.

-In May 2021, a student said they saw a tweet from a black student saying that he had been contacted about campus protests on April 29 despite not being involved in the protests.

"I am worried that administrators are racially profiling and harassing Black students…during finals week no less!" the student wrote.
MORE: The College Fix investigates: bias response teams
IMAGE: YouTube screenshot
Like The College Fix on Facebook / Follow us on Twitter