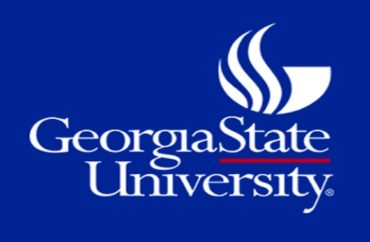 'Stuff like this cannot keep happening to Black youth in America'
A Georgia State University professor allegedly called the campus police to remove a pair of students who were late to class.
According to NBC News.com, Professor Carissa Gray contacted police after asking the tardy students to leave her class. The students, "Taylor" and "Kamryn," are black — as is Gray.
Bria Blake (a GSU student according to the Daily Mail) emphasizes in a TikTok video from Wednesday that the lateness was the catalyst for Gray calling security. However, she later says the pair refused Gray's request to leave class because they had  "paid to be [there]."
So, the issue wasn't that the pair were late, it was their defiance.
Nevertheless, Blake rips the cops' actions such as taking possession of Taylor's belongings "until she agreed to leave." She said Taylor believed Gray called police in "retaliation" for an incident between the two from earlier in the semester. She doesn't elaborate on what had transpired.
Both Taylor and Kamryn allegedly began crying during the incident and were "terrified of what could happen to them."
"Stuff like this cannot keep happening to Black youth in America," Blake says in her video. "Stop weaponizing the police against Black people […] Calling the police on two students for being two minutes late to class is extremely unreasonable and dangerous."
According to the Georgia State University Code of Conduct, staff may contact campus police if a student "poses an immediate threat to the safety" of him or herself or others. It's not clear if Professor Gray believed this to be the case.
According to the NBC report, a GSU "representative" said the policy in question is for "extreme" and "endangering" behavior.  Contacting security for "other disrespectful behavior" is out of the ordinary, the rep added.
The university said it was investigating the matter: "Campus police arrived after being called by the faculty member and immediately de-escalated the situation between the students and faculty member. Clearly, no crime had been committed so there were no arrests."
The Telegraph reports Gray no longer is teaching in-person classes, and that the provost and campus police chief "have reached out to meet with the affected students."
Read the NBC News.com article.
MORE: U. Oklahoma race workshop led by consultant who claims being on time is 'white supremacy'
IMAGE: Georgia State U. screencap
Like The College Fix on Facebook / Follow us on Twitter