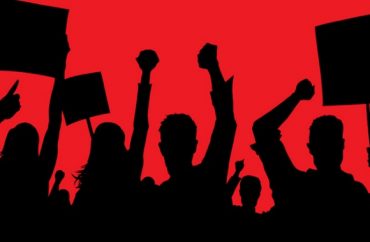 Group claims instructor preaches 'white supremacy and cultural elitism'
A law group at an Ivy League university is encouraging the school's administration to consider barring a professor from teaching a mandatory first-year law course, citing her "segregationist" worldview, "bigoted views" and "cultural elitism."
In a statement posted to the group's blog, the National Lawyers Guild chapter at the University of Pennsylvania Law School condemned Penn professor Amy Wax's recent op-ed at The Philadelphia Inquirer, in which Wax, along with a co-author, lamented the "breakdown of the country's bourgeois culture" and declared: "All cultures are not created equal."
The members of Penn's National Lawyers Guild wrote that Wax's comments are a "textbook example of white supremacy and cultural elitism" and alleged she is a "segregationist" with "bigoted views."
"We call on the administration," Penn's National Lawyers Guild wrote, "to consider more deeply the toll that this takes on students, particularly students of color and members of the LGBTQIA community, and to consider whether it is in the best interests of the school and its students for Professor Wax to continue to teach a required first-year class."
Professor Wax is the instructor for a mandatory course at Penn's law school titled "Civil Procedure."
In her op-ed, Wax advocates for the values embodied in the "bourgeois culture" that reigned in mid-20th century America, a culture that stressed getting an education, getting married before having children, avoiding idleness, being patriotic and charitable, and respecting authority.
Wax links the downfall of this culture to the movements of the 1960s, including opposition to the Vietnam War and the advent of birth control pills.
The College Fix reached out to Penn's National Lawyers Guild for clarifying examples of Wax's "white supremacy" and "segregationist" views. The guild did not respond. However, in a comment on their Facebook page, the group indicated that it did not give a "point-by-point rebuttal" of Wax's argument in its statement because other Penn Law faculty had given "thorough critiques" of Wax's piece.
Wax's op-ed received significant backlash from within the Penn Law community, with 33 of her colleagues signing an open letter speaking out against her argument. That letter was published in The Daily Pennsylvanian, Penn's student newspaper.
Reached for comment via email, Wax told The Fix that she did not view this as a free speech issue: "The first amendment does not apply to employees of a private institution," she wrote.
"I don't have any other comment," she added.
MORE: Students harass white professor for refusing to leave campus on anti-white 'Day of Absence'
MORE: U. Houston prof: U.S. Constitution designed for slavery, white supremacy 'forevermore'
Like The College Fix on Facebook / Follow us on Twitter