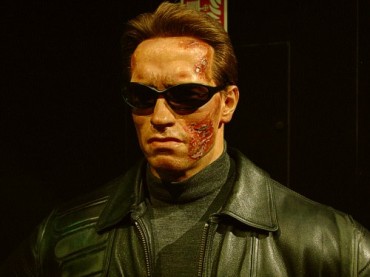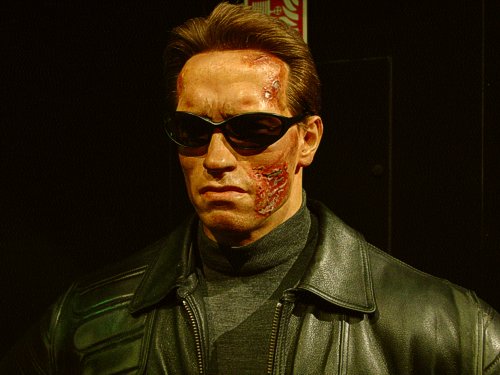 The University of Southern California has announced the establishment of a new think-tank dedicated to finding solutions to political and social problems, headed up by the bodybuilder turned actor turned politician Arnold Schwarzenegger.
The think-tank, titled The USC Schwarzenegger Institute for State and Global Policy, plans to focus on finding bipartisan solutions to problems in five areas of interest: education; energy and environment; fiscal and economic policy; health and human wellness; and political reform. The problem solving will be guided by an emphasis in science and evidence, local solutions and resources, and our nation's youth.
Schwarzenegger, who was also awarded a professorship by the university, will chair the institute's Board of Advisors which features experience from both sides of the political aisle. The institute will kick-off with its first public event which is a one-day symposium on September 24, 2012. Schwarzenegger will be funding the institute and will serve as the keynote speaker of the 2013 USC Global Conference in Seoul, South Korea,
However, not everyone believes in Schwarzenegger's commitment to USC. And some are questioning the university's choice of their celebrity donor for a variety of reasons. Some are critical of the university's decision to award professorship to Schwarzenegger because he has only a bachelor's degree to his name. Others are more concerned with Schwarzenegger's various scandals in recent years both in his professional and personal life.
The former athlete/actor/politician has reached some level of success in nearly every profession that he has dabbled in for a lengthy period of time. However, the success has been supplemented – quite literally when applied to his bodybuilding career – with controversy. From the mid-1960s through the 1970s, Schwarzenegger dominated the world of bodybuilding before breaking out as an action star throughout the 1980s and 1990s. When his acting career began to wane, he turned to politics. In two turbulent terms as Governor of California, Schwarzenegger went from being lauded when the country's largest state had a thriving economy to having an approval rating in the mid-20s when the state's finances deteriorated.
When the economy flounders, it's not uncommon for governors' job approval ratings to plummet. "When times are good, they look like geniuses," said political scientist John Pitney of Claremont McKenna College in 2010. "When times are hard, they look like dunces."
The state's opinion of Schwarzenegger worsened in January 2011 when he, at the eleventh-hour, commuted the sentence of former Assembly Speaker Fabian Nunéz's son, who had pleaded guilty to taking part in the slaying of a college student. In May 2011, his public image took another  hit when it was revealed, following his divorce to celebrity and Kennedy family-member Maria Shriver, that he had fathered a child out of wedlock with a family nanny.
Schwarzenegger began 2012 by recycling his acting career when he returned to Hollywood to star in the kind of action hero movies that helped propel him to international fame. Now he is reinventing himself as professor and leader of an institute devoted to solving the problems of the world. Some, such as the aforementioned, political scientist, Pitney, find Schwarzenegger's commitment to be questionable.
"Some may ask whether the Institute is a legitimate enterprise or a way for disgraced politicians to launder their reputations," Pitney said recently.
Regardless of the intent, the Institute appears to have potential for Schwarzenegger to reinvent himself once more. Throughout his colorful career Schwarzenegger has played many diverse roles. He first rose to fame as a fitness icon; he will now have a chance to prove whether he is fit to take on yet another role—that of professor.
Fix Contributor Blake Baxter is a student at Eureka College.
Click here to Like The College Fix on Facebook.