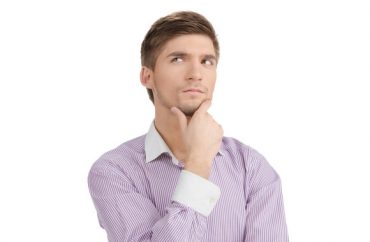 Does a larger penis mean more self esteem? One Missouri State University sociology professor is working to find that out and more, and in the name of science is asking men across America to send her pictures of their genitalia.
Professor Alicia Walker asks participants to voluntarily provide the measurements of their penis when erect and flaccid, as well as photographic evidence, in a research project that has been has been approved by the Missouri State University Institutional Review Board.
"The purpose is to investigate how men feel about their bodies in a culture where we place emphasis on size, including size of penises," Walker told The College Fix via email. "And to further look at how that impacts their tendency toward safe sex, relationships, and more."
The professor is using Reddit as a tool to spread word of her research project, and some of the platform's users have incredulously questioned her about the need for what a few have termed "dick pics."
"The photographs are only required for the survey portion," is her reply. "This is because we ask for specific measurements of length and girth and to ensure data validity and uniform measurement we must ensure all participants are correctly using the bone press method."
Volunteers are assured of privacy, but men can also be interviewed if they want to participate without sending photos: "The interview is a way for people to participate in the study in addition to the survey so we can get more open responses from them and learn more about how they feel, but it's also a way to allow men who don't want to share photographs of their penis to participate and be a part of our study if they'd like."
Walker, in her email to The College Fix, said her research is already yielding results.
"The men I've talked to thus far are in a great deal of distress because of how we view penis size at present. And how they feel is absolutely impacting their condom use, their willingness to even attempt to approach potential sexual partners, and even going to the doctor for a physical exam," she said. "Their physical health is actually impacted by how they feel about their penis. This isn't a frivolous study."
Missouri State University did not reply to multiple inquiries from The College Fix seeking comment.
"By doing this study, we hope to learn how men navigate their experiences in terms of self-esteem, sexual competence, tendency to use condoms, and anxiety about penis size or performance," the study's online research portal states.
Walker said the study is not funded by the university nor government institute.
"I am a researcher who investigates topics related to intimate sexual relationships and sexual behavior, so it's completely appropriate that I conduct it," she said.
Asked by The College Fix what her employers thought about her self-started study and if it was appropriate for a researcher at MSU to ask for volunteers to send in genitalia photos, Walker replied: "I've no idea how MSU feels about it … What's inappropriate about men's bodies or their feelings?"
Walker did note that the photos are anonymous and the 22 year old minimum age requirement would prevent most undergraduate college students from participating.
The study is open to all types of "men," including "[Assigned Male At Birth], [Assigned Female At Birth], Post-Phallo, Intersex, Genderqueer, etc."
An assistant running the study with Walker noted on Reddit that it seeks to put more transgender individuals in the sphere of academic studies.
"I want to get the LGBT — and particularly transgender — community more visibility in terms of formal academic studies … there are many individuals who could contribute to the study that were not [Assigned Male At Birth] or that [do] not identify as being male."
MORE: University disputes it orders students to agree women can revoke consent after sex
IMAGE: BlueSky/Shutterstock
Like The College Fix on Facebook / Follow us on Twitter