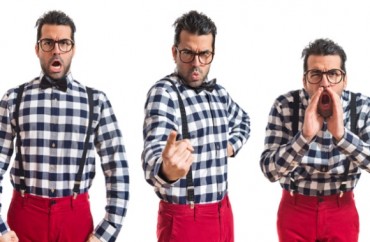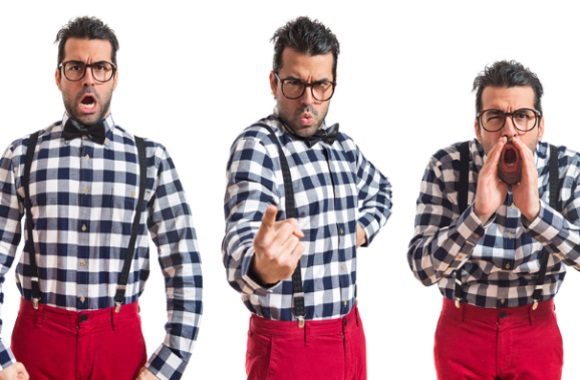 UPDATED
An assistant professor at Cal State University Los Angeles called students defending a conservative event on campus "white supremacists" and suggested they try and take him on at the campus gym in a social media back-and-forth prompted by an upcoming "When Diversity Becomes a Problem" talk on campus.
The talk will feature conservative firebrand Ben Shapiro and is hosted by CSULA Young Americans for Freedom.
On the event's public Facebook page, some students called the event "unsafe," "hostile," "a threat to campus safety" and damaging to mental health, and assistant professor of sociology Robert Weide chimed in, calling others who defended the conservative event on Facebook "white supremacists."
"FYI tough guy provocateurs, we have open mat on campus in the gym in the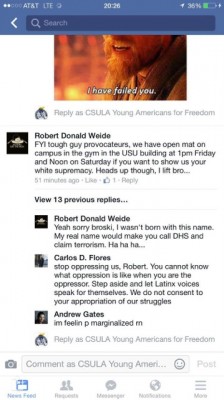 USU building at 1pm Friday and noon on Saturday if you want to show us your white supremacy. Heads up though, I lift bro…," Weide wrote.
Those with whom he was engaged are students, but do not attend Cal State Los Angeles. Weide did not respond to a request for comment Sunday by The College Fix, but in an email Monday to The College Fix, Weide said his comments were taken out of context, that instead he was defending a CSULA student.
"Among the dozens of brazenly racist, xenophobic, misogynist and homophobic insults posted on the threads was one individual who is not a student on our campus, who challenged the physical prowess of someone who is a student on our campus, in order to intimidate and threaten them," Weide said in his email. "In response to that thinly veiled threat that person made against our student, I suggested a sporting competition as an alternative to anyone seeking to engage in a fist fight as a test of physical prowess. I know a screen shot of my comment alone, without the preceding comments, has been making the rounds on the internet. Fortunately I have screen shots of the whole conversation, which show the context that comment was taken out of."
"Thanks for making me famous," he added. "Being targeted by the reactionary right wing media is an honor I sincerely relish."
In the Facebook discussion, Weide had also compared conservatives to Hitler in response to another comment. Weide identified himself as a faculty member and said he would debate Shapiro in the Q&A session following his talk.
Meanwhile, other aggrieved posters strategized on how to get the event shut down, claiming it violated the university's Associate Students' Inc. funding rule that prohibits "programs and events that provide only one side of political issues or matters that are going to be considered by voters in upcoming elections."
Weide even collaborated with the dissenting students to propose ways in which the event might be shut down. He cited rule VII as a more viable option to challenge the event, noting that "holding an event that primarily benefits YAL members and sympathizers who are not students on our campus, as all of you are, is a flagrant violation of rule VII."
Organizers voiced disappointment over reaction to the event.
"It is utterly unsurprising that professors paid for with taxpayer dollars to indoctrinate students in leftism get violently outraged when somebody tries to break that monopoly," Mark Kahanding, YAF's chair at CSULA, told TheBlaze.
And YAF's spokeswoman Emily Jashinsky told The College Fix via email that "professors are the wellspring of extremism on college campuses."
"How unfortunate is it that a professor, someone tasked with bringing up the future generation of critical thinkers, would berate a student simply for organizing an event to represent an opposing viewpoint? The atmosphere on our campuses will not improve until professors begin to conduct themselves responsibly," she added.
Shapiro recently spoke at the University of Missouri following the racial protests there last fall, telling listeners: "Toughen up, spoiled children."
Shapiro's L.A. speech is scheduled for 2 p.m. on Feb. 25 in CSULA's Student Union.
Editor's Note: The story has been updated to include a response from Weide.
Like The College Fix on Facebook / Follow us on Twitter
IMAGE: Shutterstock