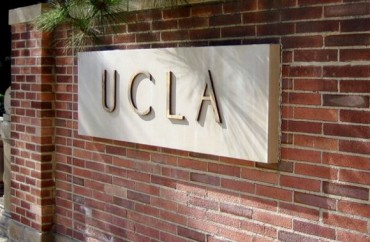 At a recent academic meeting at UCLA, a professor took on the university's Vice Chancellor of Diversity, Equity and Inclusion, Dr. Jerry Kang, over the University of California system's intolerance reporting system, which some believe chills free speech.
The University of California offers an "intolerance report form" that encourages its 238,000 students and 190,000 faculty and staff across California to detail for system administrators any behavior they consider discriminatory, including "unwanted jokes" or "disparaging comments."
In a statement to The College Fix, the professor — who asked to remain unnamed — said that at the meeting he reminded everyone that as a public university, the UC may not punish speech protected by the First Amendment, and noted that only a few narrowly defined categories of speech (e.g. threats of violence, incitement to imminent violence, defamation, harassment) are not protected by the First Amendment.
Further, he stated these exceptions all must target an individual, while the UC Intolerance Report form specifically allows reporting of "communications not directed at an individual."
UC's "intolerance" reporting system defines "expressions of bias" as "a general communication not directed toward a particular individual, which disparages a group of people on the basis of some characteristics such as actual or perceived race, color, ancestry, gender, gender identity, ethnicity, national origin, religion, disability or sexual orientation."
In this context, the professor asked Kang: "Can you give an example, real or hypothetical, of speech that doesn't threaten or incite violence, but does meet the criteria for inclusion in 'Expressions of Bias' (i.e. that it 'disparages a group of people on the basis of some characteristic…'), and is not protected by the First Amendment?"
Vice Chancellor Kang responded in two parts, the professor recalled to The College Fix, paraphrasing the answer.
According to the professor, "Kang said that the Intolerance Report Form and other similar university documents always include language that binds the university to abide by the First Amendment and to respect academic freedom, and that we shouldn't worry that the university will violate our right to free speech because there are many lawyers eager to sue the university for doing so."
In Kang's second response, "he described a scenario (which was not academia-specific; it could apply to any workplace) in which a male employee (or worse, a supervisor) posted photographs of naked women in his cubicle, or was known to be viewing pornography on his phone during his coffee breaks. Pornography is protected expression according to Supreme Court decisions, and this man's viewing of pornography wasn't directed toward a particular individual; and yet, he could be sanctioned, and he could be opening his organization to being successfully prosecuted and/or sued, for creating a hostile climate for the organization's female employees."
The professor said he was not allowed to ask a follow-up question.
In addition to describing this interaction, the professor also provided his own comments on the issue.
He told The College Fix that the vice chancellor's hypothetical scenario was sound, but it effectively dodged the original question.
"'Hostile Climate' is a different category on the Intolerance Report Form from 'Expressions of Bias,'" the professor said. "More importantly, hostile climate harassment is a well-established legal concept (although I would also note that courts have defined it much more stringently than the way it's defined on the Intolerance Report Form)."
"I'm no lawyer, but as far as I'm aware, there's no legal basis for criminal prosecution or civil action against someone for speech or other expressive activity that merely 'disparages a group of people on the basis of some characteristic…'"
Kang did not respond to an email from The College Fix offering him a chance to elaborate on his comments.
The interaction is just one small part of a larger fight over what defines free speech and academic freedom at universities.
Within the UC system alone, there are several initiatives directed at curing "campus climate" problems. One is the development of UC "Principles Against Intolerance." Vice Chancellor Kang is one of several UC administrators spearheading the effort, and his office has frequently emailed students for their feedback.
Another is the implementation of the diversity requirement at UCLA, which passed a contentious academic senate vote last year, and is a graduation requirement for current freshmen.
RELATED: UCLA professors who questioned diversity mandate maliciously outed
Like The College Fix on Facebook / Follow us on Twitter