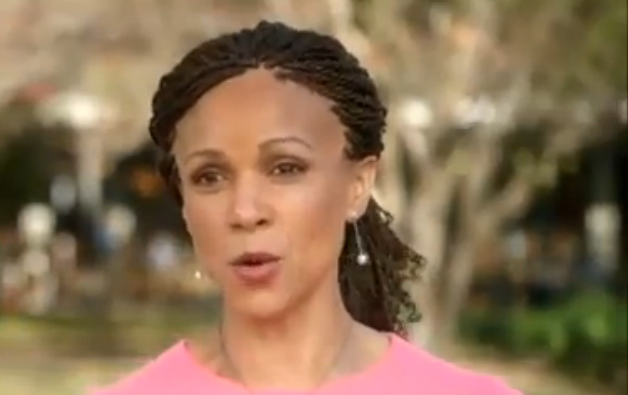 Tulane University political science professor Melissa Harris-Perry, who also hosts a show on MSNBC, taped a "Lean Forward" promo spot in which she argued that children belong to communities, not parents.
She said:
"We have never invested as much in public education as we should have because we've always had a private notion of children, your kid is yours and totally your responsibility. We haven't had a very collective notion of these are our children. So part of it is we have to break through our kind of private idea that kids belong to their parents or kids belong to their families and recognize that kids belong to whole communities. Once it's everybody's responsibility and not just the household's, then we start making better investments."
Harris-Perry describes herself on her website as "one of the most noted African-American intellectuals in the history of the nation," and that her main academic focuses serve "as a curricular hub for courses focused on intersectional identities of race, ethnicity, gender, and sexual orientation, provides faculty with opportunities for intellectual collaboration, collegial interaction and scholarly support, and offers meaningful events for local community audiences."
In her ad promo, Harris-Perry pushes what the Washington Times called "the concept of human ownership by the state." Said Rush Limbaugh: "The nuclear family has always been under  attack by communists, by leftists. The nuclear family – just like religion –  must be destroyed, and in its place, 'the community,' the collective."
Keep in mind, this is the same educator who people turn to to develop humanities curricula.
CLICK HERE to Like The College Fix on Facebook.
Watch the video: