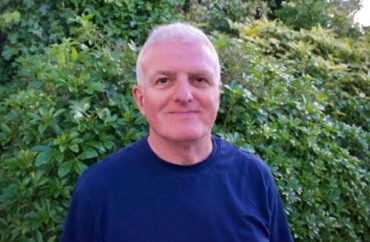 He blamed 'scurrilous falsehoods by a handful of illiberal students'
A professor in England who was accused of Islamophobia — but cleared of any wrongdoing by the university — has claimed that he has worn a disguise and carried a weapon due to threats against him and that the investigation ruined his reputation.
Steven Greer is a professor of human rights at University of Bristol Law School who in Feb. 2022 was appointed a visiting research fellow at the Oxford Institute for British Islam, an independent Muslim public policy think tank, according to a law school news release.
University of Bristol investigated Greer (pictured) for a violation of the United Kingdom's Equality Act after students objected to comments he made during class involving Islam, the Times UK reported Feb. 13., adding he was cleared of all allegations after an investigation over several months.
Even so, Greer told The Times he was once forced to leave his home and disguised himself outside with "a long beard, false glasses and a hoodie, and began carrying a 'sturdy' umbrella and a screwdriver for defense."
He blames "scurrilous falsehoods by a handful of illberal students," he told The Times.
The Equality Act, under which Greer was accused of wrongdoing, prohibits "direct and indirect discrimination, harassment and victimisation" for those "who are perceived to have, or are associated with, someone who has, a protected characteristic," such as religion, according to gov.uk.
The university began investigating Greer in 2020 when Bristol University Islamic Society, or BriSoc, made a formal complaint of Islamophobia in his teaching and "other public output," according to the news outlet.
They accused him mainly of espousing "bigoted views" in a course section on Islam, China and the Far East, part of a course on human rights that he designed and has taught since 2006, The Times reported.
The course dealt with Sharia law penalties and the "treatment of women and non-Muslims in Islamic countries," among other topics.
BriSoc accused university of neglecting to 'decolonize the curriculum'
BriSoc circulated its complaint through an online petition and on social media. When the university did not respond to its satisfaction, it accused Bristol of failing to "decolonize the curriculum," according to the news outlet.
However, a five-month inquiry led by a senior academic at the university "found that [Greer's] allegations [of violating the Equality Act] were baseless," the news outlet stated.  The appointed senior academic found "no evidence of an offence under the Equality Act."
Greer told The Times the ordeal destroyed his reputation.
"I had until last year enjoyed a wonderful career and I believe I had earned the respect of students, colleagues and peers all over the world," he said.
"Almost overnight, however, my name became synonymous with bigotry, racism and Islamophobia — especially on social media — because of a handful of malicious students who set out to ruin my life."
MORE: 'A right to their reputation': Political scientist calls for defamation reform
IMAGE: University of Bristol
Like The College Fix on Facebook / Follow us on Twitter