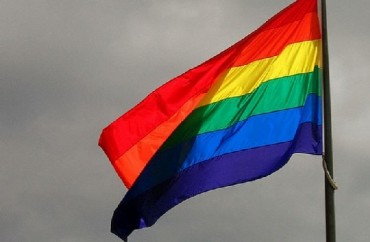 The Supreme Court ruled Friday that same-sex couples have a right to marry, a controversial 5-4 decision that legalizes gay marriage in all 50 states – even ones that had banned the practice with Constitutional amendments.
Wasting no time, "immediately after the decision, same-sex couples in many of states where gay marriage had been banned headed to county clerks' offices for marriage licenses as state officials issued statements saying they would respect the ruling," Reuters reports.
County clerks must go along with this ruling, warns Christine Ward Gailey, professor of anthropology at the University of California Riverside.
"Over the past decade especially, popular support has steadily grown for marriage equality. Any 'backlash' would be reaffirmation of opposition in expected highly conservative quarters," Ward Gailey argued in a statement published by UC Riverside. "Affirming marriage equality puts state governments on notice that public employees, like County clerks in some red states, have the obligation to follow the law and marry eligible couples, or resign their positions."
"There is little likelihood for a cultural backlash, since the entire move toward marriage equality is embedded in a cultural shift toward acceptance," she added. "This acceptance is rooted in the success of the Lesbian and Gay Rights movement that has produced greater openness in discussing sexualities and greater safety for those 'coming out.' As more families, co-workers, and communities accept homosexuality as an ordinary aspect of human diversity, barring marriage has appeared ever more as discriminatory in a secular democracy. The cultural shift has not yet come to characterize some pockets in some red states, and among some religious sects, but anthropology tells us that even rapid cultural change is uneven."
Like The College Fix on Facebook / Follow us on Twitter
IMAGE: Stig Andersen/Flickr
Like The College Fix on Facebook / Follow us on Twitter