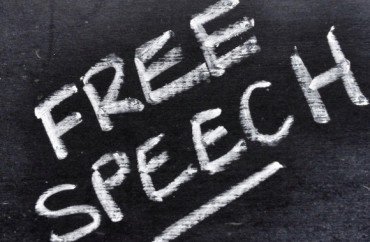 University of Wisconsin instructor says law makes students 'afraid of exercising [their] own rights'
An instructor at a public university claims that the state legislator's recent campus free speech bill constitutes a threat to students' First Amendment rights.
Howard Schweber, a political science professor at the University of Wisconsin-Madison, recently "criticized the state Legislature, saying lawmakers overstepped their bounds" by passing a free speech bill, according to the school's newspaper, The Daily Cardinal.
That bill, introduced this past spring, mandates that universities in the state protect free speech and free expression on their campuses. "This bill will continue to ensure that free speech is not only welcome, but encouraged throughout Wisconsin academia," said one of its sponsors at the time. The bill stipulates that universities must take "disciplinary actions…against those who infringe on freedom of expression," and that public university campuses are "open to any invited speaker."
Schweber claims that the law is too ambiguous.
"If we have a rule that is vague enough, slippery enough, mandatory enough … you are likely to air on the side of caution," he claimed, according to The Cardinal.
"The government should not make you afraid of exercising your rights," the paper reports Schweber as saying. "The Wisconsin Legislature gives us a good example [of a real threat to free speech]."
Campus free speech bills have been put forward in numerous states in recent months, including North Carolina, Louisiana, and Michigan.
MORE: New Virginia law protects free speech on campus
MORE: Student op-ed: Laws designed to protect free speech harm 'oppressed groups'
IMAGE: Shutterstock
Like The College Fix on Facebook / Follow us on Twitter