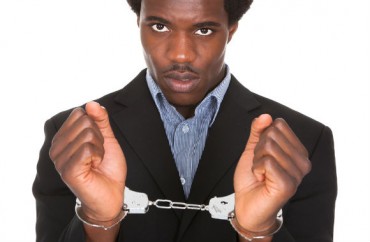 'Disproportionately affect[s] men who are racial minorities'
Students accused of sexual misconduct have found an unlikely ally: the American Association of University Professors.
In a draft report released Thursday, the group said Title IX enforcement by both the federal government and universities has hurt free speech, academic freedom and due process rights for both students and professors.
Echoing claims by some accused students and law professors, "The History, Uses, and Abuses of Title IX" also says that enforcement can be used to "perpetuate race‐based biases in the criminal justice system, which disproportionately affect men who are racial minorities."
AAUP's interest in Title IX is not tangential to its membership of faculty, grad students and other "academic professionals," as several have been hit with high-profile investigations for alleged violations.
Northwestern University's Laura Kipnis features prominently in the report for her 72-day Title IX ordeal following an essay she wrote about "sexual paranoia" on campus.
Not just 'survivors' but 'accusers'

AAUP acknowledges a "federal push" to enforce Title IX has helped address some problems of sexual assault on campus, but has also led to overreach.
"These cases have compromised the realization of meaningful educational goals that enable the creation of sexually safe campuses; they also have upended due process rights and shared governance in unprecedented ways," the report says.
It calls out the Office for Civil Rights specifically for emphasizing certain obligations in "findings" letters to universities under investigation, while ignoring others. "There are no warnings in these letters about the need to protect academic freedom and almost no concerns expressed about due process for the accused."
One of the more surprising parts of the report is its choice of language. Though it uses the loaded term "survivor" seven times to refer to students who make accusations, it uses the neutral "accuser" six times.
One example: Discussing the relatively recent "corporate client/service" relationship between universities and students, the report notes the University of Colorado-Boulder settled a lawsuit by an accused student whom it had suspended for "nonconsensual sexual intercourse."
"The University's behavior in this case satisfied the law, and it satisfied the accuser by finding the accused responsible," but it did not "address the question of whether sex-based inequality is being remedied," the report said.
The report makes clear that no facet of the university has been left untouched by Title IX: The demand for trigger warnings has led some law students to say that teaching rape law itself creates a prohibited "hostile environments" for them.
RELATED: 'Ride you hard' comment called sexual harassment by UC-Riverside, says fired gay professor
"Harvard Law School professor Jeannie Suk contends that, ironically, after long feminist campaigns to include rape law in the law school curriculum, the topic of rape has once again become difficult to teach," AAUP says.
It cites Suk and two dozen of her colleagues at the law school in drawing attention to the larger university's new Title IX procedures, which they said violated the due-process rights of students.
'Seemingly limitless definition' of sexual harassment
The report cites several examples from recent years following OCR's "Dear Colleague" letters about sexual harassment and misconduct.
In 2013, OCR scolded the University of Montana-Missoula for not defining "sexual harassment" broadly enough. In a "blueprint" agreement it said applied to all institutions of higher education, OCR told the university: "Sexual harassment is unwelcome conduct of a sexual nature and can include unwelcome sexual advances, requests for sexual favors, and other verbal, nonverbal, or physical conduct of a sexual nature, such as sexual assault or acts of sexual violence."
RELATED: Brandeis branded gay student a rapist for awaking boyfriend with a kiss, suit says
Such a "seemingly limitless definition" of harassment not only emphasizes an accuser's "subjective responses in determining" what counts as harassment, but misstates the Supreme Court's own precedent, the report said.
In another reference to CU-Boulder, the report noted the school attempted to punish one professor that taught a class on the global sex trade and sexual deviance in society.
The professor's violation? Having teaching assistants participate in "role-playing exercises featuring subjects relevant to course material involving the global sex trade," AAUP said. The university offered the professor a buyout but relented after criticism from various academic freedom groups.
Threats to faculty speech have particularly increased "if you're teaching a sensitive topic," Samantha Harris, director of policy research for the Foundation for Individual Rights in Education (FIRE), told The College Fix in a phone interview.
She noted the Boulder example as one where a professor teaching a controversial topic could experience an "inhibiting and chilling effect" on speech and academic freedom.
Northwestern is particularly dangerous
Northwestern University, a member of FIRE's "10 Worst Colleges for Free Speech" list, is cited twice for its conduct toward academic freedom. One is for its Title IX investigation against Prof. Kipnis for writing an essay about sexual assault hysteria in The Chronicle of Higher Education.  Kipnis could not be reached for comment.
RELATED: Amherst showed 'startling indifference' to the truth in 'blacked out' rape case, lawsuit says
AAUP said Northwestern also tried to censor an article written by paralyzed professor William Peace about his sexual experience with a nurse at the university's hospital, "on the grounds that it conflicted with the university's branding agreement with the hospital and medical school."
The summary of the report offers a few recommendations, including strengthening "policies to protect academic freedom against incursions from overly broad harassment policies and other regulatory university protocols."
However, AAUP also recommends funding more courses on "gender, feminist, and sexuality studies, as well as allied disciplines."
RELATED: The Laura Kipnis saga: Privacy paranoia runs amok once more on campus
Like The College Fix on Facebook / Follow us on Twitter
IMAGE: Andrey Popov/Shutterstock