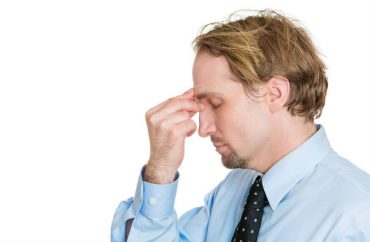 Being named on a 'radical' list chills their speech?
Turning Point USA's new Professor Watchlist is drawing some protest from faculty who are named on it.
Two in particular are flabbergasted that their anti-gun activism got them on a list intended to identify faculty who "advance a radical agenda in lecture halls."
The Chronicle of Higher Education reports that while many faculty simply exercised their free speech rights and mocked the list (including this recent subject of our coverage), others see the list itself as an attack on their free speech:
"It would've been humorous a few months ago," said Greg Hampikian, a professor of biology at Boise State University, in Idaho. "It's not funny now."

To Mr. Hampikian, the list represents a strain of illiberal thinking that's currently accumulating power. He was named to the list, which he called "absurd," for writing a satirical op-ed about his state's campus-carry law for The New York Times in which he asked state lawmakers when he could shoot his students.

"They are putting normal people on the list," he said. "That's what's frightening. That should wake people up."
People for Unity. BOISE, ID pic.twitter.com/3XB6BIOjXQ

— Greg Hampikian (@Greghampikian) November 12, 2016
MORE: Students protest campus carry law with sex toys
Another is University of Texas-Austin Prof. Joan Neuberger, who was active in campus efforts to weaken or nullify the state campus-carry law (SB 11) after it was passed last year but before it took effect in August:
The watch list's write-up on her says she pushed to ban guns from classrooms, in violation of state law. Ms. Neuberger started her advocacy before the law took effect.

"A website that seeks so openly to discredit me by suggesting (incorrectly) that I broke the law and (nonsensically) that I have no credibility as an experienced classroom professor can only exist to chill my right to free speech," she wrote in an email. …

"The people who put this list together are not only challenging free speech," she wrote, but also "have no idea what goes on in the classroom."
Neuberger's "credibility" reference appears to be a response to her listing's description of her as a Russian history professor, not a "statistician or criminal justice professor."
She was a leader with Gun-Free UT, whose mission is
to protest SB11, to limit the impact of SB11 on our campus, and ultimately to repeal SB11 and other laws that allow guns to be carried anywhere on campus.
Neuberger was not involved in a legal effort by three professors to overturn the law on academic freedom grounds.
MORE: Professors sue to block campus carry because they teach gay rights, abortion
The Professor Watchlist is responsive to professors who challenge the accuracy of their listings.
It has already removed one, Boston University's School of Public Health Dean Sandro Galea, who said "he supports the freedom of expression [the list] represents," according to the Chronicle.
Inexplicably, the article refers to the Foundation for Individual Rights in Education – whose track record defending campus speech across the political spectrum is well-established – as "a group that views itself as a defender of campus free speech."
Very curious description of @TheFIREorg in this @chronicle article:https://t.co/jk6c0KUKml pic.twitter.com/4hfABUAYEq

— KC Johnson (@kcjohnson9) November 28, 2016
MORE: Virginia Tech student who lived through massacre defends campus carry
Like The College Fix on Facebook / Follow us on Twitter
IMAGE: pathdoc/Shutterstock