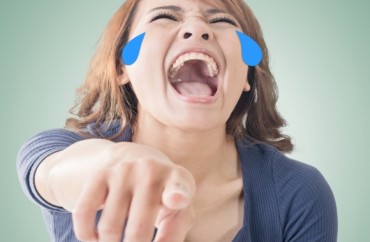 A professor of "media, communication and sociology" at the University of Leicester is worried the "far right" is making use of the comic book medium to disseminate its message.
Bernhard Forchtner's primary focus in his recent missive is on Germany, but the comparison to the cultural battle with respect to U.S. comic books is more than apt.
Forchtner, whose publications include "The Far Right and the Environment," "Climate change and the far right" and "Cultural Imaginaries of the Extreme Right," zeroes in on Hydra Comics' story about a physics professor's use of a time machine to save his wife and daughter from an Islamist terror attack.
The real-life attack, which occurred in Breitscheidplatz, Berlin in 2016, killed 12 people and injured 56. The professor urges his younger self to pack up and vamoose so as to "escape the madness that has seized" Germany — the "madness" being the massive flood of refugees into the country beginning in 2015.
Forchtner says this means "emigrating to anti-immigrant, anti-LGBT+ and anti-Soros Hungary."
Forchtner's concerns about Hydra include the alleged use of "Nazi terminology," advertisements within the book for a Japanese "coup-attempter" graphic novel, and the "possible appropriation" of vocabulary used to rectify Naziism's crimes.
"Will Hydra Comics #1 seduce others?" Forchtner asks. For him, Hydra represents "another site of struggle for cultural hegemony" and "could offer a forum for far-right artists to professionalize."
Based on a cursory examination of Hydra's blog, their situation appears similar to that of the U.S.'s so-called "Comicsgate," an informal movement in which centrist and conservative comics fans have spoken out against the overt progressive politicization of modern comic books. (It's not anti-diversity as the movement's Wikipedia page, and other sites, allege.)
Ironically, like Professor Forchtner in his article, contemporary progressive comics writers have used their pulpits to denounce as bigots/racists/xenophobes average citizens who are concerned with unchecked immigration. Marvel Comics' Nick Spencer turned to one of the company's long-time xenophobic villains, the Sons of the Serpent, to vilify Americans who have concerns about the issue.
Worse, Spencer made Captain America's greatest villain, the Nazi agent Red Skull, the poster boy for anti-illegal immigration.
MORE: Marvel Entertainment goes the social justice route (again)
Before Spencer, Captain America scribe Ed Brubaker blasted the Tea Party movement of the early Obama administration. In a tale called "Two Americas" (wow, if Ed could only knew what was coming), the Tea Party analogue was "led by an insane man […] and Captain America [was] there to stop them."
Contrast this to the treatment of the Occupy Wall Street movement. In the early 2010s, DC Comics published a title by Gail Simone titled The Movement which she described as not about "liberal vs. conservative" but "about values that comics have always been about, the struggle against injustice on behalf of the little guy, the powerless and innocent." (If you check out Simone's many social media posts, you'll know this is a bunch of horse manure.)
Marvel did its own bit with "Occupy," releasing Occupy Avengers in 2016. In it, "Hawkeye and a few other heroes […] hit the road and take on smaller problems across America."
Speaking of social media, Gail Simone's online antics aren't all that different from other liberal comics creators. Most of the more famous (such that they are) are rabidly anti-conservative and especially anti-Trump, and even cordial disagreements to their opinions result in people being blocked.
That's how the Left operates, especially in the current era. Their "Love is Love," "Embrace Tolerance" and other hard-to-oppose platitudes are actually laughable façades. Their true goal is to outright crush all opposition, and not even in the figurative sense — as you'd know if you've followed right-leaning news operations even a little over the past year.
This is why issues which garner strong popular support, like anti-illegal immigration and pro-voter ID, have to be turned into something sinister … and even criminal. With the former, you're a racist Nazi. With the latter, as President Biden said recently, you're a Deep South Jim Crow bigot.
It's pure garbage, of course. And it's the reason why things like Comicsgate have come into existence in the first place.
MORE: Read and watch more sci-fi. Just skip the SJW garbage.
IMAGE: Shutterstock.com
Like The College Fix on Facebook / Follow us on Twitter