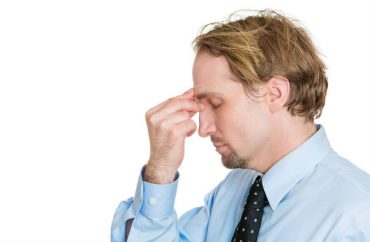 Seemingly perfect for the current atmosphere of the "#MeToo" movement, a Japanese sociology and gender theory professor says that stories such as "Snow White" and "Sleeping Beauty" feature examples of sexual assault by the male protagonists.
Osaka University's Kazue Muta, author of Sir, That Love is Sexual Harassment! which deals with workplace sexual harassment, "accused the princes in each story of sexual assault" in a December 11 tweet. She compared them to a "real incident in which a man in Wakayama was arrested for kissing a sleeping woman on the train" Sora News 24 reports.
The tweet's translation says "When you think rationally about Snow White and Sleeping Beauty, that tell of a 'princess being woken up by the kiss of a prince,' they are describing sexual assault on an unconscious person. You might think I'm ruining the fantasy of it all, but these stories are promoting sexual violence and I would like everyone to be aware of it."
Prof. Muta has done a good job at raising awareness with regards to sexual assault with her tweet, but are the princes in these stories really guilty of the charges laid before them? Off the cuff, I'd say definitely yes, because my foggy recollection of these stories is that these guys just happened along and took the liberty of violating these women's personal space just because they felt like it.

However, upon reading into these tales there is a little more going on. In the Grimm version of Snow White no kiss takes place at all. Instead the Prince just moves her glass coffin which jostles her, dislodges the poison apple, and wakes her up. Granted the fact that he wanted her corpse in the first place is suspicious, but not enough to condemn him outright.

In the Grimm version of Sleeping Beauty, the prince is told beforehand that kissing her would reverse the eternal sleep and sent out on a mission to do just that. You could make the argument that even under these circumstances he has no right to kiss her without permission, but then you'd also be against mouth-to-mouth resuscitation which this is essentially a magical variation of.
The article points out that the Disney versions of the tales also cast doubt on any "pervy will" on the part of the princes.
However, it concludes that "in a relatively lighthearted way, [Muta's tweet] brought the issue further into the light in Japan," not to mention that "if 2017 has taught us one thing, it's that a lot of us don't get it."
Indeed. And you know what else a lot of us don't get? Using irrelevant children's fantasies to make a serious point.
MORE: Univ. battles sexual assault with coloring, yoga, Rice Krispies
MORE: Students claim frat's charity dance akin to sexual assault
IMAGE: pathdoc/Shutterstock.com
Like The College Fix on Facebook / Follow us on Twitter