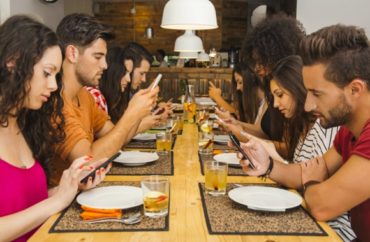 Students encouraged to 'look up!' 
Though "Wellness Centers" abound on college campuses, are they missing a crucial aspect of student well-being? The answer is yes, according to Liberty University's Dr. Sylvia Frejd.
"Digital wellness," or the ability to have positive, productive relationships with technological devices, should be prioritized, said Frejd, a minister, counselor, and professor by training, who founded the nation's first Center for Digital Wellness at the Christian school in Lynchburg, Va.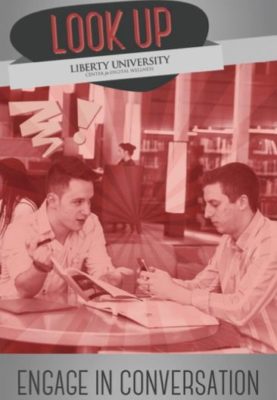 Since its 2014 launch, she said, more and more students have worked to embrace the center's mantras, which include "Thrive in real life" and "Look up!"
"I'm here to preserve humanity," Frejd said in a telephone interview Friday with The College Fix. "Face to face contact is so important, and the more we are looking down at our screens the less we exercise the muscles of our emotional intelligence. Life is about relationships, with our parents, spouses, friends, kids, and bosses, and we cannot allow technology to erode them."
Entering the center, students can relax in a conversation corner that features a fireplace, or chat at the "kitchen table" in the room. Its programming includes the promotion of a "Digital Detox Day," during which students are encouraged to refrain from using their devices, and many other events that promote conversation over digital communication.
There are many components of digital wellness, according to Frejd, and a proper relationship to technology involves more than just reducing our screen time.
"It's not so much how many hours you've been on technology today, it's really about what the technology is keeping you from in your real life and relationships," said Frejd, a presenter at the American Association of Christian Counselors conferences and co-author of "The Digital Invasion: How Technology is Shaping You and Your Relationships."
"When our video games stop us from going outside with friends or our phones interrupt our dinner conversations, that is technology's negative impact," she said.
She said she believes students can think about digital wellness like they think about nutrition: everything in moderation.
"I'm not advocating that we never use technology, but we should teach its usage as we teach healthy eating," she said. "It's important to make healthy choices so that we can reach our full potential and avoid addiction."
To that end, Frejd has published a workbook, "Overcoming Digital Addictions: A Digital Wellness Plan."
Following research out of Stanford University on technology addiction and its long term impacts, Frejd's initiative has begun to receive more and more attention.
"The main recent research finding is that our brains are being rewired for distraction and addiction," Frejd said.
"The new term 'milkshake brain' describes the phenomena of our brains being shaken up, leading to an attention span of about eight seconds. Our technology is causing us to multitask, and the research out of Stanford shows that we can't do multiple things and be good at them," she said.
Certain apps, such as Snapchat, feed technology addiction more than others by creating what Frejd calls "an obligation to respond."
"We only have so much attention and we have to conserve it. Snapchat concerns me because it draws people in and really obligates them to respond with pictures, which makes it more addictive than other apps," she said.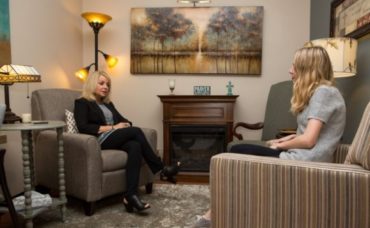 Frejd's initiative has deeper implications than mere education about the addictive and distracting aspects of technology, however. She posits that an improper usage of technology interferes with an ability to reflect, meditate on, and experience the presence of God.
Frejd argues that in order to "keep our God space," we must have the "silence and solitude needed to reflect and focus."
"Every religion and spirituality requires this in some form," she told The Fix. "If we become addicted to technology, the distraction it brings will rewire our brain to the point that we lose our capacity to contemplate God."
To cultivate a better relationship with technology and lessen our addiction, Frejd recommends a "digital detox" that involves "making space between us and our technology to get breathing room."
"Digital detox can just be eliminating one part of your technology (email, Facebook, etc.)," Frejd said. "Take a break even if it's just an hour. If you're going to the bathroom leave your phone. If you're having lunch or dinner with a friend put your phone away."
Frejd has also begun working to reach younger audiences in addition to those in higher education. She is currently developing a course in digital wellness for middle and high school students that is targeted toward these particular groups' usage of technology.
"It's interesting how many students I talk to that say they could never do the digital detox for 24 hours," she said. "This displays how hard it is for students to unplug, and how necessary it is."
MORE: 'Virtual safe space': Smartphone app records campus microaggressions
Like The College Fix on Facebook / Follow us on Twitter
MAIN IMAGE: Shutterstock