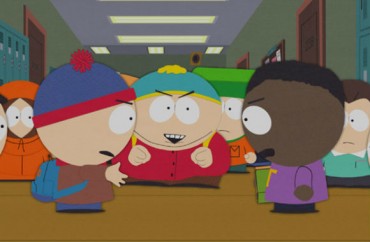 Colorado College is encouraging students to lie whenever confronted with allegations that they made inflammatory remarks, even in jest, according to a political science professor at the school.
David Henderson told Cipher, the student-run campus magazine, that the administration's suspension and expulsion of two students for joke posts on Yik Yak (one was a South Park reference) should be considered "illegitimate" until it gives a "reasonable explanation" for them.
The professor rails against the "absurdity" of the punishments, which were more severe than those issued for "sexual assault or broken jaws" and followed both students' admitting to authoring their posts. He says the school neglected to mention in a "school-wide assembly" on the incident that the #BlackLivesMatter posts that night started with slurs against white students:
If we are to have a restrictive rule regarding this, it must be applied impartially. If we are to have a conversation about it, we need to know the whole truth.
RELATED: College suspends student for six months for saying black women are 'not hot'
Henderson calls the administration's bluff on why it won't talk:
The punishments have left entirely unclear the boundaries of acceptable speech. A lot of students feel that they are walking on egg shells. The administration, pleading confidentiality and federal privacy laws, has made no attempt to clarify the question. Those confidentiality provisions, it must be emphasized, exist to protect the student, not the administration, and do not forbid the administration from addressing the larger question of principle. The pertinent facts are also publicly known, or soon will be, so should not be a bar to administration comment.
RELATED: University of Chicago releases sweeping free-speech statement
He recommends students read the "Chicago principles" adopted by the University of Chicago but makes clear he's not a free-speech absolutist:
Racial slurs are especially offensive, but it is not easy to come up with a rule that would apply across the board. I thought David Boren, the President of the University of Oklahoma, acted appropriately in kicking off campus the fraternity whose members chanted their vile slogans on a bus. But the current case at CC is nothing like that. At CC, I think that exhortation and conversation are all we need to keep dialogue within decent bounds. Bringing down the axe puts a chill into the atmosphere.
RELATED: BREAKING: U. of Oklahoma to punish 25 frat members for racist chant
Henderson says much more you should read, but don't miss his response to the magazine's question about whether the lack of "substance" in the jokes means they shouldn't be protected:
If posts are devoid of substance, I don't see the problem. Why should anyone care? … The posts [on Yik Yak] are occasionally dumb, bawdy, gross, hilarious, insightful, offensive, and absorbing—but mostly mundane. … Mostly it is useful as a place for students to say what's on their mind, and is perfectly harmless and even enjoyable in detailing life's little absurdities, though a time-sink.
The administration's criticism of these students should be that they waste their time on such a "time-sink" – not that they "abused" other students with lame jokes. According to Henderson, the campus largely agrees with him.
RELATED: University of Oklahoma will censor live performances after offensive 'rap battle'
Like The College Fix on Facebook / Follow us on Twitter
IMAGE: South Park