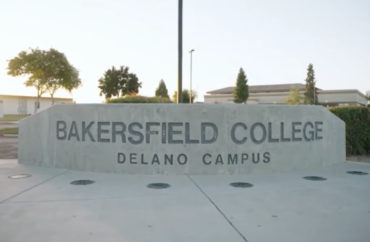 A community college professor in California has filed a lawsuit against his employers, alleging faculty who disagree with liberal ideology are being punitively investigated and silenced.
The Institute for Free Speech filed a lawsuit on behalf of Professor Daymon Johnson, a full-time professor of history at Bakersfield College, on June 1, after Johnson endured a five-month administrative investigation for calling a peer a radical social justice warrior.
Professor Johnson, who is still employed by the school, alleges his First Amendment rights are being violated, as Bakersfield College is a public institution that receives government funding.
The lawsuit asks the court to prohibit administrators from further investigating, punishing or firing him.
"Professor Johnson refrains from expressing himself on political matters for fear of being subjected to further investigations and termination," the complaint reads. "The First Amendment, however, guarantees Professor Johnson's right to express himself, and it forbids the state from mandating that he subscribe to or promote any official ideology."
Bakersfield College's spokesperson Norma Rojas-Mora declined The College Fix's request for comment on the lawsuit. Professor Johnson referred The Fix to his lawyer for comment.
According to the suit, Bakersfield College Professor Andrew Bond filed an administrative complaint in September 2021 against Johnson after he criticized a 2019 Facebook post of Bond's that referred to America as a "piece of s**t nation."
"Maybe Trump's comment about shithole countries was a statement of projection because honestly, the US is a fucking piece of shit nation. Go ahead and quote me, conservatives. This country has yet to live up to the ideals of its founding documents," Bond had posted on Facebook in August 2019, according to the complaint.
In May 2021, Johnson reposted Bond's comments on the Facebook page for the Renegade Institute for Liberty. The liberty institute describes itself as "a coalition of Bakersfield College faculty dedicated to the free speech, open inquiry, critical thinking to advance American ideals within the broader Western tradition of meritocracy, individual agency, civic virtue, liberty of conscience and free markets."
Johnson posted Bond's comment with a blurb calling Bond a critical race theorist and adding: "Do you agree with this radical SJW from BC's English Department? Thoughts?"
According to the lawsuit, "Johnson then used his personal Facebook account to comment on what he had reposted: 'Maybe he should move to China, and post this about the PRC in general or the Chinese Communist Party and see how much mileage it gets him. I wonder, do they still send the family the bill for the spent round?'"
In September 2021, "Professor Bond filed an administrative complaint against Professor Johnson for harassment and bullying over the Facebook post and commentary," the lawsuit states.
A five-month investigation into the matter by the Kern Community College District cleared Johnson, but opened the door to "investigate any further complaints of harassment and bullying and, if applicable, [taking] appropriate remedial action including but not limited to any discipline determined to be appropriate."
Johnson's lawsuit argues that Bakersfield College administrators "have sent an unmistakable message: anyone who dares commit wrongthink against the state-approved ideology—or who challenges other faculty who promote that ideology—can have their careers sidetracked or ruined."
When reached by The College Fix, attorney Alan Gura, who represents Johnson, said the college's policies needed changing.
"BC's intolerance of dissent, and its imposition of an official ideology on everyone, is unfortunately part of a growing trend. But if college students and faculty are willing to take a stand, the courts will end it," Gura told The Fix.
"They should drop their complete hostility to diversity and inclusion — diversity of thought, inclusion of people who won't bow to their particular ideology," he said.
In April, the Kern Community College District Board of Trustees, which oversees Bakersfield College, fired Professor Matthew Garrett after he spoke out against the school's funding of social justice programs. Garrett was previously a history professor at Bakersfield College.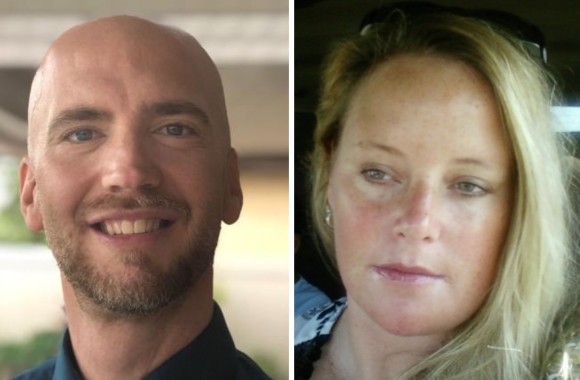 Garrett had filed a lawsuit in 2021 alongside Professor Erin Miller (pictured) against the school for violations of their free speech rights. Miller remains an instructor at Bakersfield.
A Kern Community College District Board of Trustees member also publicly apologized in December 2022 for a controversial comment he made that suggested scholars who object to critical race theory should be should be taken to "slaughterhouse."
The institute argues professors at Bakersfield College in California have been forced to endorse a "state-mandated ideology" or face consequences for refusing to do so: "BC administrators investigate and punish faculty who criticize or question their preferred views, including state-mandated, administration-approved 'anti-racism' ideology," it stated in a news release.
Garrett told The College Fix via email on Tuesday his lawsuit against the college is slowing winding its way through the court system. He also said he is fighting his termination by demanding his right to an administrative hearing, also a long process.
Asked to weigh in on Johnson's lawsuit, Garrett said he applauds the "courageous defense of free speech and viewpoint diversity."
"His suit exposes a disturbing pattern by KCCD administrators to employ needless and dishonest HR investigations to silence even the mildest request for transparent discussion. He speaks now not only for himself but also for the countless other faculty that live in fear that they may be targeted for expressing intellectual curiosity," Garrett said.
MORE: Trustee apologizes for saying faculty who challenge DEI should be taken to 'slaughterhouse'
IMAGE: YouTube screenshot
Like The College Fix on Facebook / Follow us on Twitter