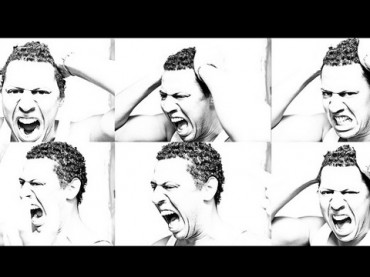 A University of Wisconsin-Whitewater professor is suing a former student for posting negative comments on the Internet.
Communications professor Sally Vogl-Bauer is suing her former graduate student Anthony Llewellyn for defamation, according to The Janesville Gazette. This comes after Llewellyn posted videos on YouTube and comments on his blog and TeacherComplaints.com claiming Vogl-Bauer "caused him to fail out of school" and "labeled him as a horrible student," according to the lawsuit.
A handful of online postings appear to lay out Llewellyn's case against Vogl-Bauer, though the author of each appears under a different name.
In a YouTube video posted in August by "Sally Vogl-Bauer'sGarbage," a man who says he was enrolled in Vogl-Bauer's spring 2013 course says Vogl-Bauer asked him "Why are you here, you don't belong here," and suggests his alleged unfair treatment was because of his "learning disability."
The man claims Vogl-Bauer would take points off assignments for being late that he says were turned in on time, causing him to get a C in her class. As a result the man says he had to drop out of the master's program. A July 2013 blog post on Blogspot.com by "Barry Grunter" lays out "just some of the grievances" that person has with Vogl-Bauer.
An update posted March 26 says the poster is being sued by Vogl-Bauer for defamation and links to another Blogspot blog, "Sally Vogl-Bauer's outrageous lawsuit against her student," which explains the lawsuit. In that post, the author says: "I should also note that I am an African American, one of the few African Americans attending UW-Whitewater," and that because "the courthouse that I must appear at is in a rural area," the local jury is more likely to "show sympathy with nonsense lawsuits that would otherwise be thrown out by a judge."
The blogger says Vogl-Bauer's attorney, Tim Edwards, contacted him in November saying he had reported the videos to the police because they "physically threatened Sally's life." Edwards later "apologized" for reporting the videos to the police, according to the blog's author.
Edwards released a statement: "Students have a right to express their opinion, but when you go so far beyond that, into a concerted effort to attack somebody's reputation because things didn't go your way, that's much different."
Edwards asked Llewellyn to remove the critical videos and comments, and filed suit in the Walworth County Court after he refused. Vogl-Bauer is suing for punitive damages and attorney and trial fees, according to the Gazette.
Llewellyn emailed the Eastern Communication Association, of which Vogl-Bauer is a member, as well as the Better Business Bureau and the Federal Trade Commission to report Vogl-Bauer's treatment after he failed her class in 2013. Court documents show Llewellyn described Vogl-Bauer as being "degrading, demeaning, and verbally attacking."
Edwards declined to discuss details of the case but said "Persistent defamation among one's peers and within a small professional community can be devastating to the career of a well-respected professional such as Ms. Vogl-Bauer," according to the Gazette.
Vogl-Bauer denies all Llewellyn's allegations, according to Edwards.
Llewellyn believes he did nothing wrong. "I don't feel I've went [sic] too far with my videos and comments because everything posted basically communicates exactly how Sally Vogl-Bauer treated me," he told the Gazette in an email.
The university says it allows students to fill out online evaluations of their professor anonymously at the end of each semester, according to the Gazette.
The case will go to trial in September, according to ABC News.
College Fix contributor Kyle Brooks is a student at the University of Wisconsin-Whitewater.
Like The College Fix on Facebook / Follow us on Twitter
IMAGE: Arden's Way of Life/Flickr