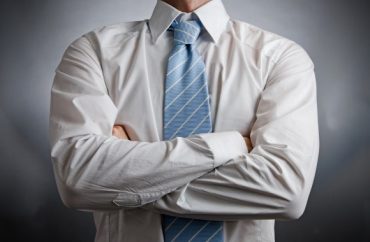 UPDATED
Suspended CERN professor defends controversial presentation
CERN recently suspended Professor Alessandro Strumia after his controversial presentation during which he argued that today's hiring practices within the field of physics are biased against men in favor of women despite the fact that physics was "invented and built by men."
It's been nearly two months into his suspension, and the University of Pisa scholar said he will not amend his position despite the backlash he has received — and in fact is currently working to publish a paper to further support his original claims.
"I received the expected attacks, thousands of letters of support, and comments of experts," the Italian scientist told The College Fix in an email last week. "Some of them raised doubts, so I did extra checks in data, that confirmed the initial claims."
Asked whether he stands by his controversial presentation, his reply was unequivocal: "Yes."
The Switzerland-based CERN laboratories, a highly respected European research organization that focuses on high-energy physics experiments, suspended Strumia after he gave a presentation in late September to a room full of mostly female scientists that pointed out the field of physics was "invented and built by men, not by invitation."
His speech pushed back on the idea that sexism is still prevalent in the field, claiming men are discriminated against in the STEM fields in hiring practices because of ideology. He also pointed out female physicists are often promoted ahead of men whose research had more citations. And he mentioned how Oxford "extends exam times for women's benefit."
Today, Strumia is working to get a paper published that confirmed his presentation's claims. He submitted his paper to arXiv, an online archive of scientific papers in fields like physics, mathematics, and astronomy, overseen by Cornell University. He said his paper is currently "on hold," something he says has never happened to him before.
In response to a request by The College Fix, John Carberry, senior director of media relations and news for Cornell said that the university cannot share paper status information due to confidentiality concerns.
In his interview with The College Fix, Strumia addressed substantive objections to his presentation, such as the widely circulated and signed letter, "Particles for Justice," which blasted his presentation as scientifically unsound and claimed it would "add to the obstacles that women and gender minorities, as well as men from traditionally underrepresented communities," face in the field.
"They just defend the politically correct view that gender differences must be due to discrimination only," he wrote.
He specifically took issue with the first five studies cited in the letter that aim to refute Strumia's arguments. He said some of their citations even supported the points he had made.
"[Hodari et al.] says that a smaller percentage of physicists in US are women, but it says nothing about discrimination," he stated.
He also took issue with a statement in the letter that accused his presentation of being "morally reprehensible" for "belittling the ability and legitimacy of scientists of color and white women scientists." He said that he never mentioned scientists of color during the presentation.
He also pushed back against a reference that linked to a site with an annotated bibliography concerning gender bias in academe. That bibliography lists a large number of articles with titles that suggest there is a gender bias in STEM, such as "The Climate for Women in Academic Science: The Good, the Bad, and the Changeable," and "Science faculty's subtle gender biases favor male students."
But, other articles listed on the bibliography support Strumia's points, he argued. He pointed to articles with descriptions like "Pre-college factors help explain underrepresentation of women in math-intensive STEM fields" and "Faculty committees prefer female applicants 2:1 in hypothetical STEM hiring experiments."
"This literature does not support the mainstream gender paradigm," he told The Fix.
The "Particles for Justice" letter also accused him of misrepresenting the topic of his talk.
"Finally, we would also like to underline how grossly unethical it is to misrepresent the topic of one's talk to workshop organizers to promote an agenda which is antithetical to the workshop itself," it stated.
In response, Strumia said that the abstract of his talk was: "I will present and interpret data about gender differences and discriminations that emerge from studies of bibliometrical data about high energy theory and fundamental physics."
He said this accurately described his talk.
"By the way, I just think that we should give gender-neutral equal opportunities to everybody by considering each person based on his/her qualities, not as member of a demographic group," he told The Fix.
"It's worrying that preferring equal opportunities to equal outcomes is considered deplorable in some circles."
Editor's Note: This story was updated with information from Cornell University concerning the status of Professor Strumia's paper. 
MORE: CERN suspends scientist for saying men are discriminated against in STEM
MORE: Prof given $500K to 'advance social justice' in STEM field
IMAGE: Shutterstock
Like The College Fix on Facebook / Follow us on Twitter