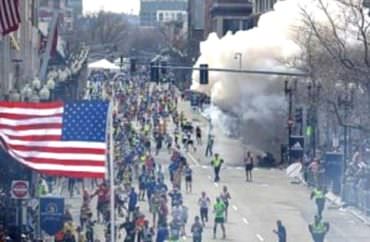 A professor at American University recently taught students that right-wing terrorism in the United States is actually more of a pressing threat to American citizens than Islamic terrorism based on the number of attacks, not the death toll.
According to audio clips of her lectures originally posted on American's e-learning software Blackboard over the summer and obtained by The College Fix, Professor Erin Kearns said Americans seem most afraid of Islamic terrorists, but that so-called right-wing extremists here have actually committed a higher number of attacks.
An analysis by The College Fix of Global Terrorism Database stats, however, finds that while radical Islamic terrorists carry out fewer attacks, they are far more deadly attacks than other types of terrorism in the United States and have – by a wide margin – killed and injured a majority of the victims in terrorist attacks in America between 2011 and 2016.
"I would guess that a handful of you are probably like, 'Oh, it's some radical of Islam, people who are using that to justify their violence,'" Kearns had said during a May lecture regarding what she contends might be one's first reaction when learning of an attack.
"That is a common, common assumption," the professor continued. "In reality, if we look at the past 10 years, only about 12 percent of terrorist attacks in the U.S. have been committed by Muslims."
But attacks perpetrated by jihadists "get more coverage, politicians talk about them more, media talks about them more," Kearns added. "So it is understandable why the average American has this frankly inaccurate view of what the threat is. When we actually look at it, over half the attacks in the past 10 years have been committed by some right-wing extremist group."
Kearns made the comments in a class titled "Policing Terrorism."
While Kearns did acknowledge in her lecture that jihadist attacks although less prevalent tend to be more deadly, she focused on the quantity of attacks rather than lives lost.
Kearns, who now works as an assistant professor in the Department of Criminology and Criminal Justice at the University of Alabama, has made similar arguments in her published scholarly research.
In a research paper, Kearns and her co-authors write that Muslims only committed 12.4 percent of the terrorist attacks from 2011 to 2015, but received 44 percent of the news coverage. They also argue that attacks by Muslim perpetrators received on average 449 percent more news coverage than other attacks during this timeframe.
Their study concludes with a call for more "representative media coverage" which "could help to bring public perception of terrorism in line with reality."
"By covering terrorist attacks by Muslims dramatically more than other incidents, media frame this type of event as more prevalent," the authors write. "Based on these findings, it is no wonder that Americans are so fearful of radical Islamic terrorism. Reality shows, however, that these fears are misplaced."
While Kearns and her co-authors did find that the involvement of a Muslim perpetrator was a statistically significant predictor of news coverage, they also found that the most statistically significant predictor of coverage was the number of fatalities resulting from a terrorist attack.
In other words, the main reason certain terrorists get extensive media coverage is because they hurt a lot of people, not simply because they are Muslim.
This finding, however, seems downplayed in the research, according to a College Fix analysis. The authors conclude their study by focusing on the increased coverage being a result of the attacker being a Muslim, and gloss over the most significant finding: that fatalities are the most important predictor of media attention.
It is also worth noting that Kearns' findings are significantly inflated by the intense media coverage dedicated to Tamerlan and Dzhokhar Tsarnaev, the Boston Marathon bombers.
The Tsarnaev brothers received more than twice as much coverage as any other perpetrator listed in Kearns' findings, which makes logical sense, since the devastating attack that killed three and injured more than 150 people also involved a massive police manhunt for the siblings and captured the nation's attention as it was caught on film and took place at a renowned sporting event.
When reached for comment to weigh in on The College Fix's analysis, Kearns maintained that the study concluded that the perpetrator's identity is the most significant predictor of media coverage.
"Our study concludes that both the perpetrator's identity and fatalities impact coverage, but the perpetrator's identity—not fatalities—is the most significant predictor of media coverage. This is represented accurately in our paper and in my discussion of our findings to my class," she said via email.
Fewer attacks, far more deadly
In an analysis by The College Fix of terrorism fatalities using the Global Terrorism Database, the same source used by Kearns and her co-authors, we examined the same time period as the authors did, but added in 2016, the data for which was not available at the time the scholars conducted their study.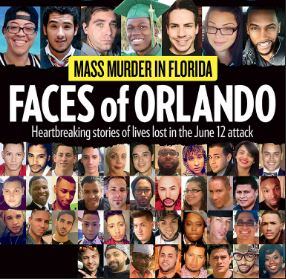 From 2011 to 2016 in the United States, 161 people were killed by terrorist attacks. Muslim extremists and Jihadi-inspired terrorists – while accounting for roughly 12 percent of the attacks in this timeframe – were responsible for 90 fatalities, or about 56 percent.
The rest of the fatalities were attributed to a combination of right-wing extremists, left-wing extremists and unknown perpetrators.
What's more, Muslim extremists and Jihadi-inspired terrorists were also responsible for 284 of the 509 total injuries resulting from terrorist attacks during the same time frame, roughly 56 percent.
Right-wing extremists, conversely, while committing around 29 percent of the attacks between 2011 to 2016, were only responsible for 37 deaths, or 23 percent. They were also responsible for 43 injuries, or 8.5 percent.
The database does not include a definition for right-wing terror. The phrase "right-wing" could encompass a number of motivations when it comes to terrorism, such as white supremacy, anti-abortion or anti-government. Without a set definition, however, The College Fix used its best judgement to determine what falls under the broader so-called right-wing umbrella.
For roughly 47 percent of the total attacks, the Global Terrorism Database listed the perpetrator as "Unknown." Unknown perpetrators accounted for 18 deaths and 159 of the injuries.
A bulk of the damage from unknown perpetrators came from an April 2013 explosion at the West Fertilizer Company storage and distribution facility in West, Texas, which killed 15 and injured 151 more. No suspects have been publicly named.
Left-wing extremists, for their part, have been responsible for around 9 percent of the attacks. Combined, anti-police and anti-white terrorists have killed 16 people, accounting for nearly 10 percent of the deaths, and injuring 22 people, or 4.3 percent, the database shows.
To be fair, the 2016 data were not available at the time Kearns conducted her research. This means it did not account for the Orlando night club shooting, when lone-wolf jihadist Omar Mateen killed 50 and injured 53 others. Even by removing this attack from The College Fix analysis, however, jihadists were still responsible for 40 fatalities and 231 injuries, totals that exceed those stemming from right-ring extremists.
MORE: Prof DEBUNKS study claiming right-wing extremists in U.S. more deadly than Islamic terrorists
MORE: UNC's 'Literature of 9/11' course sympathizes with terrorists, paints U.S. as imperialistic
Like The College Fix on Facebook / Follow us on Twitter