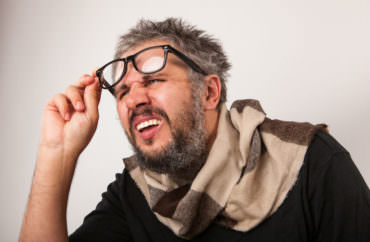 Claim they have faced no backlash because of their names – just ribbing
ESPN faced stiff criticism last week after pulling Asian-American announcer Robert Lee from a scheduled broadcast of a University of Virginia football game because he shares a name with a Confederate war general.
In contrast, for professors who share names with Confederate military leaders, the blowback they have faced amounts to occasional ribbing from friends, family and colleagues.
Ahead of the UVA-College of William and Mary game Saturday in Charlottesville, where recent protests over the removal of a Robert E. Lee statue left one woman dead and sparked a national uproar, The College Fix reached out to dozens of professors who share a name with Robert Lee and Thomas "Stonewall" Jackson.
Those who responded said they had not faced similar scrutiny and generally questioned ESPN's decision to reassign its employee because of his name.
MORE: ESPN won't apologize for pulling 'Robert Lee' off UVA game
Thomas Jackson of Marywood University in Pennsylvania offered a colorful response via email when asked if he has faced any scrutiny because of his name.
"Never. And I better not get any scrutiny. Accusing people of racism is a fighting word situation," said the a political science professor. "They better either back down and say they are sorry or I'll ask if they want to take a poke at me. If they do neither, I'll call them a coward, morally and physically."
"I think ESPN's actions are ridiculous," Robert Lee, a professor of pharmaceutics at Ohio State University, told The Fix via email.
"It is not clear whether the network was being politically correct or simply seeking extra attention," he said. "However, since Mr. Robert Lee [below] was in on this and was apparently not forced to do anything, this appears to be nothing more than a publicity stunt."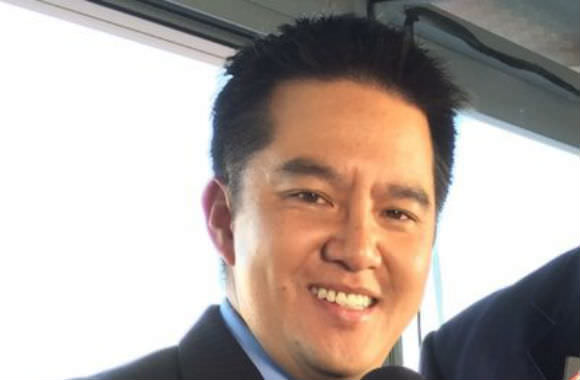 MORE: Former ESPN veep says removing Robert Lee 'not unreasonable'
Another Robert Lee who is a history professor at St. Louis Community College told The Fix:
These are complicated and politically charged times, but I think ESPN swung too hard at the pitch on this one. A person's name isn't their fault, they didn't choose it, and that name should never automatically carry the baggage or guilt of the actions of anyone from the past that happened to share that name.
A self-described "Yankee by birth, southerner by choice," Prof. Robert Lee at Armstrong State University told The Fix in a phone interview "the whole thing is absolutely insane":
The guy is Asian. He is being penalized somehow because of a name? It doesn't make sense to me.
The professors also shared their thoughts on the state of Confederate monuments. Many agreed they should be moved to museums.
OSU's Lee said museums or "locations where it is clear that there presence is not implicating the values of the current local government" seem like the best solution: "I suppose some of these statues have artistic value or historical value and warrant some form of preservation."
"Simply removing them is no better than leaving them up, for you are then providing an incomplete picture," said St. Louis Community College's Lee. In a museum, "the full story can be told" without the figures represented by the statues receiving "veneration."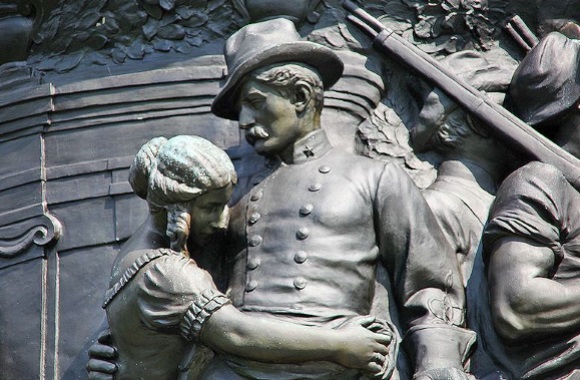 MORE: Student charged with toppling statue might be rewarded with scholarship
Armstrong State's Lee said: "People shouldn't have to walk by a monument and feel bad about it all the time especially since the Confederate leaders didn't want the monuments anyways."
Marywood University's Jackson had a different take, emphasizing that "battlefield monuments must stay" even if other Confederate monuments are removed.
Since the white nationalist rally in Charlottesville, many Confederate monuments have been taken down across the United States.
The University of Texas-Austin removed statues of Robert E. Lee and Albert Sidney Johnston, as well as Confederate Postmaster General John Reagan.
Annapolis, Maryland removed a Roger B. Taney statue. Baltimore and New Orleans both removed four Confederate monuments and protesters toppled a Confederate soldier monument in Durham, North Carolina.
MORE: UT removes three Confederate statues in middle of the night
Like The College Fix on Facebook / Follow us on Twitter
IMAGES: lemuriaa/Shutterstock, Robert Lee/Twitter