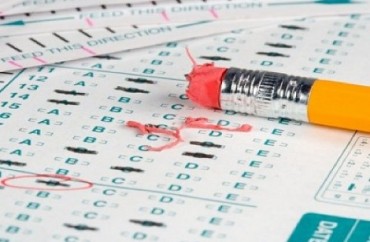 Three University of Washington professors recently offered a chance to take final exams well past sunset so Muslim students fasting for Ramadan could eat and drink before taking the tests.
During Ramadan, Muslims are expected to fast from sunrise to sunset, so the professors last week held their usual finals at the regular time during the school day, but offered the alternative test times as well, the Seattle Times reports.
University of Washington Bothell biology Professor Bryan White offered a 10 p.m. exam for his Introduction to Physiology course, telling the newspaper he was inspired to help his Muslim students perform as well as they could and not be hampered by their fasting.
"I want them to think, 'this class really cares about each other,'" White said.
Another professor who is Muslim also agreed to a similar situation, and the third professor who did so is not named in the article.
But not all professors offer such concessions. When Muslim students recently asked for special accommodations during Ramadan at Cal Poly San Luis Obispo, including accommodated test times and more meal options later at night, they were turned down, the Mustang News reports.
"The Muslim Student Association drafted a letter to President Jeffrey Armstrong to see if there were any accommodations for students fasting during finals. Ultimately, Armstrong said the Academic Senate came to an agreement not to single out any group or their holidays," according to the campus newspaper.
MORE: Christian university to send students to mosque for 'religious experience'
MORE: University of Kansas maintains women's-only lunchroom for Muslims
MORE: Meditation rooms or makeshift mosque? U. of Iowa prayer spaces draw scrutiny, criticism
Like The College Fix on Facebook / Follow us on Twitter