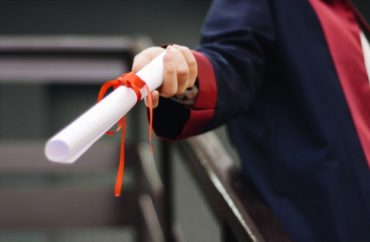 UPDATED
Income and wealth are not the only important measures of success
Center-left think tank Third Way has a report out that analyzes the data on the return on investment of different majors and degree programs.
"This research shows that some students are able to earn enough to recoup their cost of earning a degree quickly," report author Michael Itzkowitz told The College Fix via email. "Yet, other programs leave them earning less than someone with no college experience whatsoever, making their educaitonal [sic] investment less valuable economically," Itzkowitz said.
But two professors who spoke to The Fix said that the focus on economic return is too narrow.
"I agree to some extent with the quote you provided which highlights students leaving programs and earning below those with college experience – that it doesn't necessarily mean that it provides no societal value," Ohio State University Professor John Foltz told The College Fix via email.
Foltz is the chair of the animal sciences department at the public university. Zoology and animal biology programs represented one of the lowest-performing bachelor degrees, when measured by expected earnings post-graduation.
But the type of student who would obtain a degree in animal sciences could distort the researcher's calculations, Foltz said.
"A large portion of our students come to our department because they want to become veterinarians. That profession is a valuable and useful profession, and our department does an excellent job of preparing students for veterinary school," Foltz said. "However, it is more difficult to be admitted to veterinary school than it is to get into medical school – there are fewer veterinary schools in the U.S. than medical schools! As a result, there is a significant 'wash out' of students who thought they were going to become veterinarians and need to find another career path."
The Fix asked if there could be a better way to measure the value of a specific degree. Foltz suggested a degree's benefit analysis could include "satisfaction of the employee with their work/career" and a societal value.
"I would argue that teachers are much more valuable to society than professional athletes – yet comparing their salaries would not lead you to that conclusion!" Foltz said.
Theatre programs can provide adaptable skills
The Third Way report placed fine arts degrees at the top of the list of "Highest Proportion of Programs With No Economic ROI." The researchers grouped "Drama/Theatre Arts and Stagecraft" together at the top, while Dance follows.
But the theatre chair at the University of San Diego said that a changing economy will privilege the adaptable skills that a fine arts program provides.
"Using phrases like 'bang for your buck' and 'return on your investment' in an article which alleges, if only implicitly, to value learning indicates the real problem in the US educational system: it's based on a business model," Professor Scott Ripley said.
"A student about to enter college now will be about 30 years old in 2050. The world will be a very different place then," the Catholic university professor said. "Which means many of the careers that will be available to current students (when they finally know enough about themselves to start making life decisions) don't even exist today."
"So how do we prepare students for those challenges?" Professor Ripley asked. "By teaching them how to learn, how to adapt, how to solve problems."
MORE: Four siblings turn philosophy degrees into successful careers
Editor's note: The article has been updated to include comments from the author of the report.
IMAGE: Ekrulila/Pexels.com
Like The College Fix on Facebook / Follow us on Twitter