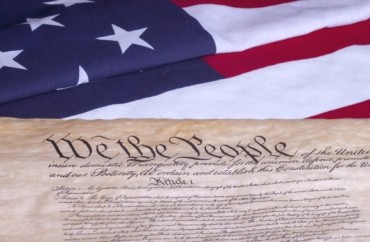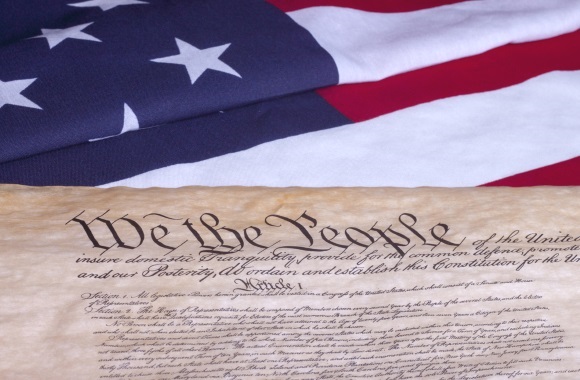 Does the 14th Amendment of the Constitution grant those born in the U.S. automatic citizenship – even if their parents are in the country illegally?
Some professors say yes. Some say no.
"[T]ruth be told, the 14th Amendment does not need to be repealed in order to fix the problem of birthright citizenship for the children of illegal immigrants. It just needs to be understood and applied correctly," argues Chapman University law professor John Eastman, firmly ensconced in the "no" category.
His point is that Republican presidential candidate Donald Trump's immigration plan, which calls for an end birthright citizenship for children of illegal immigrants, is actually moot. It's how it should be already.
"The welcome mat to American citizenship is open to anyone in the world regardless of race or ethnic background, as long as they adhere to the legal rules set out by Congress for immigration to this country," he wrote for National Review.
Agreeing with Professor Eastman is political science Professor Edward Erler of California State University, San Bernardino.
"In reality, birthright citizenship is incompatible not only with the text of the citizenship clause but, more fundamentally, with the principle of consent — one of the bedrocks of republican government," Erler told NBC News.
But there's plenty of scholars who disagree.
Take UC Berkeley law professor John Yoo, who puts it bluntly: "Section One of the 14th Amendment states: 'All persons born or naturalized in the United States, and subject to the jurisdiction thereof, are citizens of the United States and of the State wherein they reside.' The constitutional text flatly states that children born in the U.S. are citizens, without reference to whether their parents are aliens or not."
"Of course, the American people can always amend the Constitution to change the principle of birthright citizenship," Yoo added, writing on National Review.
Echoing Yoo's sentiments is Theodore Shaw, a University of North Carolina at Chapel Hill law professor and director of the UNC Center for Civil Rights.
"The children of illegal or undocumented immigrants are citizens of the United States if they are born in the United States. Period," Shaw told WRAL. "The argument that Donald Trump is making is one that is ill informed, and he's just dead wrong."
He added U.S. courts have consistently upheld challenges to the amendment over the last 150 years, making any question of citizenship for those born in America to illegal immigrants "an open-and-shut case," WRAL reports.
Suzanna Sherry, law professor at Vanderbilt University, said much the same thing.
"[C]hildren who are born here when their parents are not here legally … they have citizenship because they were born here," she told NPR, adding the only way to revoke birthright citizenship is to amend the 14th Amendment or "convince the U.S. Supreme Court to overturn their earlier precedent and rule that the 14th Amendment only applies to people whose parents are legally here."
Like The College Fix on Facebook / Follow us on Twitter
IMAGE: Shutterstock
Like The College Fix on Facebook / Follow us on Twitter