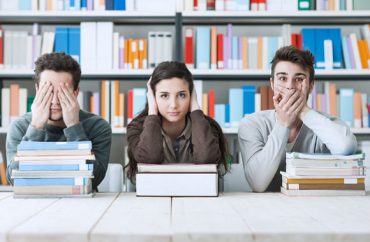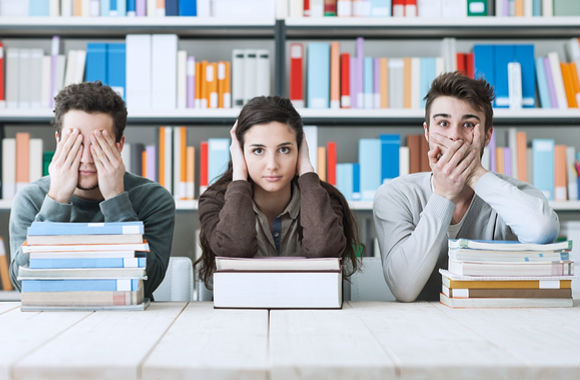 'That's around $770 of education just today that I'm not getting'
We saw it a year ago after the University of Missouri riots, when vicious students bullied their professor into resigning because he wouldn't cancel an exam.
Today, some professors are deciding it's not worth trying to make their students do anything in class because of Donald Trump's traumatizing presidential campaign victory.
An economics professor at Yale made his midterm exam "optional" in response to "many heartfelt notes from students who are in shock over the election returns," Yale Daily News Managing Editor Jon Victor tweeted.
Some of them claimed they feared for their own families, the professor said. It sure sounds like whoever studied for the midterm is a sucker now.
BREAKING: Yale Econ 115 professor makes midterm exam optional after students write in expressing shock about presidential election: pic.twitter.com/JQY8GFsQiV

— Jon Victor (@jon_victor_) November 9, 2016
MORE: Mizzou professor resigns after students savage him for not canceling exam
A third-year student from New York Law School told The College Fix in a Twitter conversation that in the student's classes today,
the syllabus is being tossed out the window today so everybody can greive [sic] and vent their *feelings* … That's around $770 of education just today that I'm not getting.
The student explained that "assigned cases and topics were left untouched" so students can talk about how the election made them feel. They engaged in
hystrionic [sic] and hyperbolic talk, actual crying, statements about feeling angry and 'personally violated' over seeing a little boy walking down the street holding his mom's hand and knowing he's going to grow up in Trump's America.
Students of color said they "felt their world ripped out from under them" because they fear anyone they meet could be a Trump voter, now that half the country has shown it "holds dangerous hatred for them because of their race," the student said. A professor described "the people at Trump rallies as armies of hateful people."
This is wasted money for everyone paying a pretty penny for a legal education, the student said:
[G]iven the tuition, each hour in class has a sticker price of approximately $120 so time spent allowing students to grieve like an undergrad safe space rather than preparing them to be rational and legally-minded adults seems to be a bit of a ripoff.
Tweeting from the 2 p.m. intellectual property class, the student said "the professor is leading with his feelings."
MORE: Wisconsin profs say black students have 'post-traumatic stress'
Meanwhile, James Madison University President Jonathan Alger shows how anyone in higher ed should respond to the election.
.@JMU President Jonathan Alger sends out an update with thoughts regarding #Election2016. pic.twitter.com/YuL9csxqjV

— The Breeze (@TheBreezeJMU) November 9, 2016
Like The College Fix on Facebook / Follow us on Twitter
IMAGE: Stock-Asso/Shutterstock