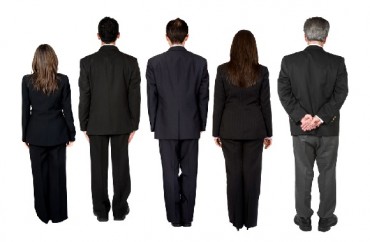 Free speech undermined by fossil fuel divestment, scholar finds
When National Association of Scholars research associate Rachelle Peterson recently attempted to interview a Harvard professor who is part of the university's divestment movement, he told her he advocated something close to an "affirmative consent" standard for speech.
Professor James Recht suggested that "before engaging in a conversation, both parties should disclose their political leanings and decide whether they are compatible enough for the conversation before they consent to proceed," Peterson told The College Fix.
Suffice it to say, he hung up the phone in the middle of their conversation.
The stifling experience was one of many Peterson has encountered recently as she studies the campus fossil fuel divestment movement for the right-leaning academic group the National Association of Scholars. It's prompted her to determine the movement "has become part of a larger war against freedom of thought and freedom of expression on campus."
Peterson details several examples of professors unwilling to debate the merits of divestment with her in a recent article.
The Harvard professor, before abruptly hanging up, accused Peterson of having a "conflict of interest" and "hidden political agenda," adding "in my mind you are somewhere off the radical end of Fox News." Likewise, another college instructor backed out of an arranged interview, telling Peterson while she supports open discourse, she couldn't discuss divestment with someone who had a "predetermined agenda."
Professor Cynthia Kaufman of De Anza Community College in California – who helped guide its successful divestment campaign – conducted an email interview with Peterson, but quickly changed her tune after it was over. Peterson notes:
Later that day Professor Kaufman sent a warning to all members of the Faculty/Staff Divestment Network alerting them to watch out for the "extreme right wing" radical interviewer asking people about divestment:

July 1, 2015

[Topic:] National association of scholars

[Message:] I wanted you all to know that I was interviewed by someone with the national association of scholars. Afterward, I realized they are an extreme right wing group opposed to divestment. They are working on a long research based piece to come out in a few months. They seemed to be angling for the idea that faculty are manipulating students to do divestment work, and were very interested in students getting service learning credit for doing divestment work. Just an FYI to be thoughtful if they reach out to you.
Since the message was emailed, not a single faculty member who is part of the divestment movement has agreed to be interviewed, Peterson wrote in her July 17 piece for the National Association of Scholars.
"It was really disappointing to see the collegial college spirit of open discourse, open communication and debate was nonexistent in this instance," Peterson told The College Fix.
Peterson said she believes the movement has employed something of an "affirmative consent" speech tactic, in which if two people don't agree on divestment, they can't talk at all. She acknowledges there are a handful of professors who will still discuss the topic with her, but most now accuse her of attempting to destroy the movement and misquote them.
"I was disappointed to see that the polarization the students are aiming for on their college campuses is also happening among the professors," Peterson told The College Fix. She has suggested that to activists, "conversation" is considered "capitulation."
Peterson's recent experiences came on the heels of the March 2015 release of the National Association of Scholars Sustainability: Higher Education's New Fundamentalism report, which critiques environmentalism in higher education. Peterson was the primary author of the report.
It argues schools shell out for costly feel-good green initiatives that have little impact.
"Pulling money out of the fossil fuel industry doesn't inherently change the business model. It doesn't lead in any way to the lessening of the extraction of oil. It doesn't reduce the consumption of these once they've become extracted either," she said in an interview with The College Fix.
Aware of this, activists default to using polarization and demonization to gain numbers for their movement, she added. In recent years, students have stormed into and taken over board meetings, refused to leave administrators' offices, and clapped and shouted over opponents' protests. College activists call administrators "oppressive" if they do not divest.
Even the divestment campaign's slogan – "Whose side are you on?" – turns a complicated issue into a for-us-or-against-us scenario.
"[It's] a well-known political strategy of reducing the options to yes and no, black and white, and to erode away any room for nuance or gradations of difference," Peterson said. "It is a technique that tries to capture the strong opinion of anyone who doesn't have a strong opinion on the issue and make them into automatic members of their own side."
"By being willing to debate the merits of divestment, they're wading into dangerous territory," she added. "By staving off debate, [they're] discrediting their opponents before they can get into the debate. It is safer territory for them, and it helps their goal of polarization at the same time."
Ultimately, this limit on free speech inhibits the purpose of a college education, she said.
"Unfortunately the academic environment on campuses seems to foster a polarizing attitude that spurns debate and looks down on open discourse as dangerous tasks that could invade students' safe space, make them feel uncomfortable by hearing arguments from the other side," Peterson told The Fix. "If you're unable to question the reigning ideologies on campus, that really undercuts the entire purpose of higher education."
While Peterson said she admires the "fervor" of pro-divestment students, she said she believes their energy should be put into discussion instead of oppressing opposing voices.
"I think their zeal would be better directed in actively engaging with people in search for the truth, not just in a quest for political victory," she said.
NAS has begun a follow-up study specifically focusing on the divestment movement's tactics.
"The temptation to demonize opponents rather than debate the merits of their case is a strong one," Peterson stated in her NAS piece. "The fossil fuel divestment campaign is actively opposed to the conditions under which free speech thrives … the campaign hones the art of demonizing opponents and obstructing open communication."
"Free speech shrinks when we assume our opponents are not only factually wrong but mercenary. When we scorn humility and assert that conversation among those who disagree is futile, we turn free speech into an urn on the mantelpiece—a repository for the ashes of the great debates of the past when a Lincoln and a Douglas could both assume that disagreement actually mattered."
Like The College Fix on Facebook / Follow us on Twitter
IMAGE: Shutterstock