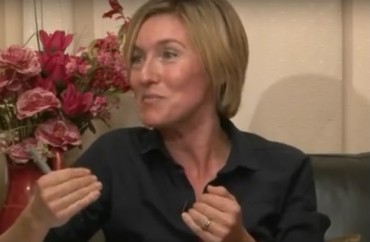 Those who conform stay in the classroom and become the next generation of educators
Contrary to the popular view that hypersensitive millennials are to blame for attacks on academic freedom, it's actually their professors who are setting the example, at least in the United Kingdom.
That's what Joanna Williams, director of the Centre for the Study of Higher Education at the University of Kent and education editor at spiked, argues in her forthcoming book Academic Freedom in an Age of Conformity: Confronting the Fear of Knowledge.
On a U.S. tour to promote the new book, Williams sat down with The College Fix to explain the far-reaching consequences of academics no longer making "truth claims" in their teaching.
An elitist and 'Golden Age-ist'
Recent controversies make it easy to believe that "coddled" students are behind university efforts to protect them from offense.
University of East Anglia officials barred a Mexican restaurant from distributing sombreros to students because it was "racist"; Nobel Prize-winning scientist Tim Hunt was forced to resign from his position at University College London after he made "sexist" comments about female scientists; and the student union at Oxford University banned No Offence, a student-produced magazine that promotes free speech, because it thought people might find the magazine offensive.
Yet the reaction to Williams' last book, Consuming Higher Education, led her to believe that academics have changed how they teach and students are simply copying their professors.
She wrote in that book that "the value of education is not what it will get you in the labor market, but what you can actually learn – the knowledge that higher education can give you," Williams told The Fix. "I was really taken aback by how controversial that seemed."
People kept mocking Williams for "believing that the way that knowledge advances is by people making truth claims, other people challenging, counteracting and disproving them and new and better truth claims being made," she said. She was accused of being an elitist and a "Golden Age-ist."
Academics do not teach in that manner anymore because they are afraid of controversy, attacks from students and negative peer reviews, according to Williams.
'You don't stick your neck out and you don't say anything controversial'
The new "age of conformity … is more problematic for academic freedom and free speech on campus than changes in [government] legislation or the influence of private finance and business interests," Williams said in prepared remarks to the National Association of Scholars on her U.S. trip.
Because knowledge has been replaced by values such as inclusivity, diversity and sustainability in the university, academics are expected to "adhere to these values, and it creates a very stifling climate where people can't speak out," Williams told The Fix.
"As academics censor each other, they create a climate of conformity where if you want to get on in an academic career, you don't stick your neck out and you don't say anything controversial."
Students pick up on this and begin to follow suit. Before long, debating, challenging and wrestling with ideas and truth claims becomes obsolete, replaced by a classroom full of silent witnesses who refuse to contest the academics teaching them, Williams said.
"Then there's no need for external restraints on academic freedom because academics are doing it for themselves – they're restricting their own academic freedom."
Students who don't conform are self-selecting themselves out of university
Professors who argue that this generation of students can't cope with free speech and controversial ideas should look in the mirror, Williams said.
"These ideas don't just come out of nowhere," she said. "It's not fair for academics to create a climate that justifies this kind of censorship and then wash their hands of it when they don't like the consequences when students actually act on the ideas that lecturers put forward."
The long-term consequences are that students begin to leave institutions of higher education because those who conform to the dominant set of views do well in school, and those who don't conform don't feel as supported in the classroom, according to Williams.
It's actually the conformists who fit into academia, while the rest "keep quiet or leave," she said. "The university becomes completely self-reinforcing, like an echo chamber, where this kind of conformist culture is completely self-perpetuating."
She's hopeful her book will shine a light on the problem but laments: "Academia just doesn't have in it anymore people who have controversial ideas."
Like The College Fix on Facebook / Follow us on Twitter
IMAGES: YouTube screenshot, Joanna Williams' Twitter profile