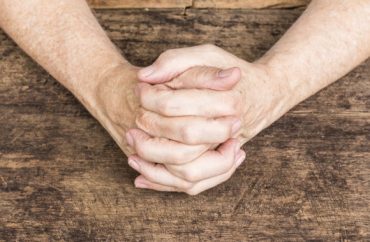 Northern Arizona University president calls campus 'a place of free thought, expression'
The president of Northern Arizona University, where a professor told a student who was reading his Bible before class to put it away — a request seconded by a department chair — has called the school "a place of free thought, free speech, and freedom of expression" in a memo to the campus community addressing the controversy.
However, President Rita Hartung Cheng added in the May 2 memo that she is "carefully reviewing recent incidents and will take appropriate action at the end of that review."
At issue is a Christian student, Mark Holden, who had several controversial run-ins with Professor Heather Martel, a history and feminist studies scholar.
Earlier in the semester Martel allegedly became upset over a classroom debate in which Holden defended assimilation.
"All the students agreed with her that assimilation is oppressive and evil," Holden told Fox News contributor Todd Starnes. "I suggested there are both positive and negative aspects to assimilation."
Holden then cited two Muslim men in California who reportedly said the Koran justified horrendous acts toward women.
"She told me I was a racist and she would not tolerate that kind of racism in the class," Holden said. "I told her Islam was not a race and I was only talking about what the two Muslims men as individuals said – I was not making broad claims about Islam or my interpretation of the Koran."
In an email Professor Martel sent to Holden, also obtained by Starnes, the scholar warns her pupil about "disruptive behavior."
"For the remainder of the class, I will ask you to move to one of the desks along the wall by the door," she wrote. "The roll sheet will be passed to you. You will make sure that students who come in late sign in. I will also require that you respect me and the other students in the class by acting in a civil manner."
And in a separate email addressed to the entire class also cited by Starnes, Martel stated: "I want this to be clear: hate speech does not meet the definition of respectful discussion and will not be tolerated."
Then in February, as Holden read from his Bible inside the class — but several minutes before it started — Martel told him to put it away.
The account was confirmed by an audio recording recently posted online between Holden and history department chair Professor Derek Heng, who was apparently called in to defuse the situation. Heng ends up asking Holden to put the Bible away too, according to the audio.
"So Professor Martel says that she doesn't want you sitting in front of her because you put, you know, a Bible out, right?" Heng can be heard saying.
"So she doesn't want me in the front because I have my Bible out," Holden said.
"No, I think she, I mean, well why do you have your Bible out anyway," Heng asked. "… So, will you, will you, will you, put your Bible away?"
The situation has prompted national controversy, and Martel claims the whole thing is "a lie."
Martel was unable to be reached — but her university email is now delivering an automated response to incoming messages, including the request for comment from The College Fix.
"This email account is being trolled as a part of a political campaign to harass and intimidate university professors. To my colleagues, students, and friends, I am sorry for the inconvenience. If you are trying to reach me for legitimate NAU business, please use another method for reaching me," the response states.
"If you are reaching out to me with the intent to harass and intimidate me, cease and desist. The story in the news is a lie. The emails and voicemails I am receiving are deluded, cruel, and disgusting. I will not be reading or listening to them. They will be reviewed by law enforcement officials."
Holden could also not be reached by The College Fix for comment on the matter.
As for President Cheng, she stated in her May 2 message to the campus community that "for now, let me reinforce that NAU will continue to foster freedom of speech and freedom from harassment within our campus community in accordance with ABOR policies, Arizona state law, and the Constitution of the United States."
Like The College Fix on Facebook / Follow us on Twitter
IMAGE: Shutterstock