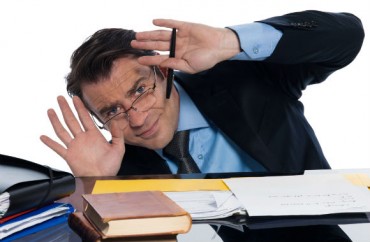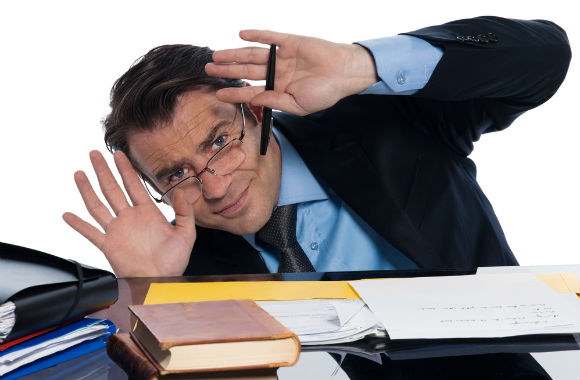 Two professors who voiced conservative viewpoints at Grand Valley State University in Michigan were reported to the school's bias response team by students in their class, according to documents recently obtained by The College Fix through a public records act request.
In one case, a professor stated they believed there are only two genders and did not want to use pronouns such as Ze and Zir. In the second case, a professor said he believed children deserved to be raised by a mother and father, a statement that — after it was reported to campus administrators — prompted the department chair to have a "conversation with the faculty member about the incident," a campus spokesperson told The College Fix.
The two bias incidents were reported during the fall 2015 semester.
One bias report was filed against associate professor of philosophy Mark Moes by a student in one of his Philosophy 101 courses, according to the list of bias incidents reported that semester that was obtained by The Fix.
"Moes verbally attacked the rights of same-sex couples" because he stated that "children need opposite sex parents,'' and that there is psychological proof that children brought up with same-sex parents grow up to have "all sorts of personality disorders," the student wrote in their complaint.
What really upset the student was Moes' concern over the rights of children rather than the parents. The student quotes Moes as saying, "'You want to talk about rights? How about children's rights to have a proper upbringing?'"
After this, nobody said anything, but apparently, there was palpable tension in the "noticeable amount of uncomfortable shifting," according to the student's complaint.
"These comments could obviously be damaging to any students who do not identify as heterosexual," said the student, adding "myself falling under that category." The author then displayed similar distress for those students who may have been raised by homosexual parents and a disdain for the class.
Moes did not respond to several emails from The College Fix seeking comment.
A similar scenario unfolded in another class.
An unnamed professor explained, in regard to a specific system of data entry, that there are certain categories that have only one possible answer. He then compared this principle to the belief that gender is only male and female.
"He went on to say that the new terms Ze/Zir for gender nonconforming students were 'ridiculous' and 'he didn't understand because there is only male and female,'" the student filing the bias incident report stated.
The student added the professor "was not hateful towards any individual" but insisted that the class "only use male and female as variables." The student, however, stated they felt that this separated those who do not identify as either male or female from the learning environment.
"I don't care what his personal feelings are about gender, but he has created an unwelcoming environment for students who don't fit as male or female," said the anonymous student. "That's not acceptable."
'It is not a punitive process'
Grand Valley State University responds to bias reports on a case-by-case basis, an official told The College Fix.
"If the allegations of such a report appear to be violative of the University's harassment or discrimination policies, it will be referred to the Inclusion and Equity Division to be reviewed and possibly investigated," said Sara Pokorski, Interim FOIA Coordinator, to The College Fix. "Most bias incident reports do not result in such a referral or investigation. The bias incident reporting system is not disciplinary but a mechanism for someone to report that they felt mistreated and, consequently, University offices work to address the needs of the affected individual."
Asked about the two incidents regarding anti-LGBTQ comments, a university spokesperson said in an email to The College Fix that with regard to the professor who did not want to use preferred gender pronouns, "the university did not know who the complaint was against so the faculty member could not be informed."
As for the situation regarding Professor Moes, the spokesperson stated: "Department chair had a conversation with the faculty member about the incident. The university does not require any further action for bias incidents as it is not a punitive process."
At Grand Valley State, the Team Against Bias, or TAB, is made of faculty, staff, and students. Seven of these members make up the Bias Incident Response Team, which "oversees the reporting, tracking and follow-up of individual incidents and campus wide responses (when deemed necessary)," according to its website.
Scared silent?
Some have questioned whether such bias response teams have a chilling effect on faculty's free speech rights inside the classroom.
Earlier this year, a professor at the University of Northern Colorado was investigated by the university's Bias Response Team for comments made while playing "devil's advocate" in class. After national uproar, the university disbanded the bias response team.
Like The College Fix on Facebook / Follow us on Twitter