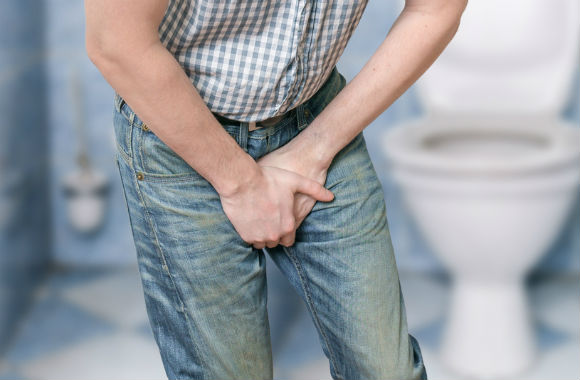 A trio of Australian academics say that the gender gap in physics — boys being better at the subject than girls — can be traced to the "pee games" in which boys engage during their youth.
Anna Wilson (Australian National University), Kate Wilson and David Low (University of New South Wales Canberra) contend seriously (but with a bit of needed humor) that "playful urination practices – from seeing how high you can pee to games such as Peeball (where men compete using their urine to destroy a ball placed in a urinal) – may give boys an advantage over girls," according to an article in Tes.com.
The trio studied the gap in physics test questions involving projectile motion, and on some questions boys answered two-thirds correctly compared to only one-third of girls.
While sports involving balls (projectiles, that is) may assist in giving Y-chromosomed individuals an advantage, consider "the great delight young males take in urination," the academics note.
"The fact that boys (and men) play with their ability to projectile pee is hardly contentious. Boys are trained to pee into toilet bowls with floating targets, a huge variety of which can be bought on Amazon; Amsterdam Airport Schiphol famously cleaned up its urinals by encouraging men to hit flies etched next to the drain; and Peeball is now a worldwide phenomenon."
Meanwhile, YouTube videos explain how to write your name in the snow with your pee; and the post-match celebration peeing antics of sportsmen are widely reported in the media. Indeed, the very notion of a pissing contest – furthest, highest, most precisely aimed – is a deeply embedded part of some cultures. Alexander Pope includes a pissing contest in his narrative poem, the Dunciad. Our own children describe a stepped wall behind their primary school that's used by male pupils for competitive target practice. And a colleague who grew up in the Canadian arctic describes boys competing to see who could perfect the trajectory so that what ascended as liquid fell as ice crystals.

All this is experienced up to five times a day, so by 14, boys have had the opportunity to play with projectile motion around 10,000 times. And 14 is when many children meet formalised physics in the form of projectile motion and Newton's equations of motion for the first time.

This self-directed, hands-on, intrinsically (and sometimes extrinsically, and socially) rewarding activity must have a huge potential contribution to learning, resulting in a deep, embodied, material knowledge of projectile motion that's simply not accessible to girls.
"If girls' experiences of formal, mathematically codified physics start with a topic that males have already experienced more learning in relation to," the trio continues, "it is perhaps unsurprising that both students and teachers construct conceptions of boys as having deeper understanding and being more naturally suited to physics."
So what to do, then?
Despite the modern academy's infatuation with sex differences being mere "social constructs," Wilson and co. thankfully don't go there. They suggest curricula changes such as physics starting with the topic of energy conservation instead of projectile motion.
MORE: Student drinks professor's 'urine' for extra credit (VIDEO)
MORE: Female researcher: Make STEM 'less competitive' to ensure it's inclusive to women
IMAGE: vchal/Shutterstock
Like The College Fix on Facebook / Follow us on Twitter