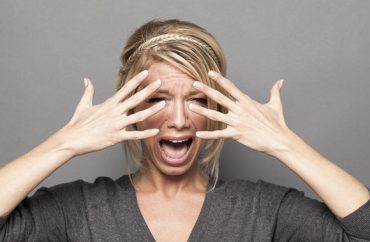 The bias response team as a nefarious, unaccountable, speech-squelching Protector of the Realm of Snowflake Feelings may be on its way out.
As my colleague Jenn Kabbany wrote last month when the University of California-Santa Barbara scrapped its plans to create such a team:
The concern over bias response teams have risen to such levels that the University of Northern Colorado terminated its bias response team after it was determined that the team infringed on a professor's academic freedom. The University of Iowa also canceled its plans to launch one. Ohio University is also dragging its feet on launching its bias response team, despite student leaders on campus clamoring for it.
It turns out the University of Iowa actually has launched a team – a neutered, powerless, figurehead team. The best kind!
MORE: University hides anti-Trump exhibit behind curtains so it won't offend students
The Iowa City Press-Citizen reports:
The new Campus Inclusion Team will be focused on those "words or actions" that "do not rise to the level of a violation of law or university policy, but nonetheless have an impact on their targets and on the broader community," she said.

The team will be comprised of trained staff members in the Office of the Dean of Students and the Center for Center for Diversity and Enrichment who will provide support and resources to students.

MORE: Meet the professor taking on UVM's bias response team

"The team's primary focus will be on the care of individuals who have been affected – which will consist of helping to develop a plan to resolve the situation," Dodge said. "The (team) will not conduct investigations or impose discipline. Cases that require those responses will be referred to the appropriate offices on campus."
The Press-Citizen notes that student demands to create a bias team ramped up after a visiting professor made an anti-racist art installation that naive students confused for a Ku Klux Klan invasion on campus.
The university removed it not because it violated any campus policy, but for the sake of "inclusiveness."
MORE: U. of Iowa claims it didn't censor anti-racist statue after student freakout
According to Georgina Dodge, the university's associate vice president and Title IX coordinator, the inclusion team "will be more of a sounding-board" for students to whine to – that is, unless, the "staff members trained to help them" decide their complaint violates campus policy.
The University of Iowa has a "yellow light" speech code rating from the Foundation for Individual Rights in Education, meaning that it can punish people for:
"generalized unwelcomed and unnecessary comments based on sex or gender stereotypes," not directed toward any individual

"unwelcomed sexually explicit gestures, statements, questions, jokes, or anecdotes," especially if they are "repeated," which "demonstrates insensitivity"
MORE: Some not-so-surprising reasons for U. of Iowa tuition spike
h/t Heat Street
Like The College Fix on Facebook / Follow us on Twitter
IMAGE: STUDIO GRAND OUEST/Shutterstock
Like The College Fix on Facebook / Follow us on Twitter