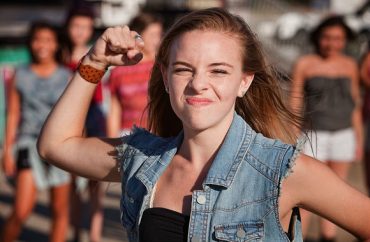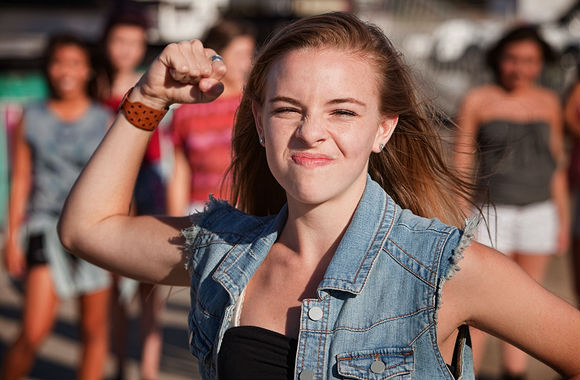 UPDATED
And it's going to be 'intersectional'
Michigan State University had a study lounge that was off-limits to men for 91 years, until a professor from a rival school filed a regulatory complaint, the media noticed and – poof! – the lounge was suddenly open to all genders.
Anyone familiar with Title IX and its implementing regulations can see that a public university reserving a fully clothed space for one sex is a tad problematic.
Among the responses collected by that complaining professor, the University of Michigan-Flint's Mark Perry, is an analysis by a Western New England University law professor who says even giving men their own segregated space wouldn't fix the Title IX problem for the women's lounge.
MORE: Professor files civil rights complaint against women-only study lounge
But sober and disinterested legal analysis is not what excites students – safe spaces and emotional outbursts fill that role.
So it's not the least surprising that nearly 500 students – including a smattering of men – have promised to squat in the lounge Aug. 31 (the first day of class), with another 400 "interested" as of Monday night.
According to the Facebook invite for "Take Back the Women's Study Lounge," organized by student Alyse Maksimoski, "We must join together to take back our safe spaces":
This will be a sit-in protest. Please feel free to bring signs, chants, poetry, narratives, letters, songs, etc. …

MORE: MSU has been on notice about the women-only lounge for years

This will be an intersectional event and it has come to my attention that women of different identities have previously felt uncomfortable in the Women's Lounge so I wanted to make an additional effort to make this space open and inclusive to women of all identities!
In a post elaborating on the "intersectional" needs of the sit-in, the white imperialist Maksimoski tells men to show up but shut up ("the stage is not theirs to take") and asks people to take the stage who have identities "in which I am not oppressed," probably meaning people of color, those with disabilities and transgender women (i.e. biological men).
MORE: MSU police department dedicates unit to fighting bias
She wants her army of oppressed identities to draw up a petition to distribute at the Aug. 30 student involvement fair (Sparticipation) that demands "changes and progress for women of all identities – and not only cis women":
These efforts need to be collaborative, intersectional, and progressive. If you want to be involved along any step of this process, please please please let me know! Feel free to "friend" me as well if you wish.
Yes, friend her!
For those Internet hordes who are too lazy to head for East Lansing and join an intersectional celebration of segregation, there's also a Change.org petition that has already crossed 5,300 signatures, demanding the return of separate-but-equal at MSU to protect "sexual assault victims."
MORE: Feds give MSU $585K to study 'far right' social media use
UPDATE: This article originally described Alyse Maksimoski, the host of the Aug. 31 sit-in, as a "queer woman." That description was taken from the "About" section of Maksimoski's public Facebook page. The Fix has since learned that Maksimoski has removed this self-identification as a "queer woman" from her page, so it has been removed from the paragraph introducing Maksimoski. 
Like The College Fix on Facebook / Follow us on Twitter
IMAGE: CREATISTA/Shutterstock