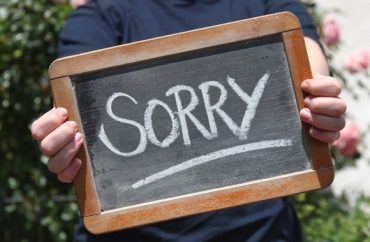 No more student referendums on whether to fund unpopular speech, either
More than nine months after Queens College was sued for refusing to let a pro-life student group become "registered" with no explanation, and then refusing to change the policies that allowed it to happen, the City University of New York campus has waved the white flag.
It settled litigation by Queens College Students for Life by agreeing to change policies on how proposed registered groups are evaluated, removing any consideration of viewpoint, creating an appeals process and requiring written decisions.
Without registration, clubs can't receive student activity fees, reserve meeting space or even invite "any local or national public figure" as a guest speaker.
The club's application was rejected by a committee that includes student government and Office of Student Leadership staff, even though at least one abortion-rights group on campus is funded by the same student activity fees.
MORE: NYC college funds abortion-rights groups, won't fund pro-life group
The committee had no "objective or exhaustive list of criteria" for evaluating applications and it didn't take meeting minutes, and Queens provided no way to appeal rejections. The lawsuit also said a Queens staffer who was "initially enthusiastic" about helping the club changed his "demeanor" after learning its pro-life views, and described the committee meeting with the club as hostile.
Though Queens quickly approved the club before it was even served the lawsuit, it steadfastly refused to change evaluation policies until Wednesday's settlement in the U.S. District Court in Brooklyn.
The new policies specify that viewpoint-based decisions are prohibited. It says the committee's decision on whether to approve the applicant "will be based solely on the group's submission of a properly completed New Org packet and its demonstration of a bona fide intent" to target its activities toward students at the college.
It must provide a written decision within 10 days and "detail the reasons" for rejecting an application.
MORE: Colorado State won't fund pro-life student event unless it's 'unbiased'
Rejected groups can file an appeal with the dean of students on four grounds: the committee didn't follow its own rules, misunderstood the applicant's presentation, "new information became available" after the presentation that would have changed the outcome, or the committee decision was "arbitrary, capricious, or viewpoint discriminatory."
The dean of students also must provide a written decision within 20 business days of meeting with the appealing group. In addition, the new policies set forth an appeal process for budget allocations below a registered group's request, requiring written and detailed explanations for the reduced allocation in the same 20-day timeframe.
Importantly for conservative groups who are ideological minorities on campus, the changes eliminated "a discriminatory student body 'referendum' on whether groups will be funded," the club's lawyers at Alliance Defending Freedom said in a Thursday release.
MORE: High school blocks pro-life club because it's 'controversial'
The settlement says the CUNY system itself, not just Queens College, is directing its student affairs and general counsel's office to "perform a comprehensive review" of policies "governing recognition of eligible student organizations and the allocation of student activity fees," with an eye on making changes by the 2018-2019 school year.
The college is waiving the student activity fees for the fall semester owed by members of the club. It's also paying their lawyers $5,000.
In an email blast Thursday, Students for Life of America President Kristan Hawkins cheered the settlement:
[D]iscriminatory practices against pro-life students have ended. We are celebrating the change in policy that now allows pro-life students to benefit from their mandatory student fees to support their passion to serve mothers and their preborn children. … [W]e are witnessing an epidemic of violations of student free speech rights, but wherever students are denied their rights, Students for Life will defend them.
Read the settlement, new policies and alliance statement.
MORE: College finally approves pro-life club but won't change policies
IMAGE: Shutterstock
Like The College Fix on Facebook / Follow us on Twitter