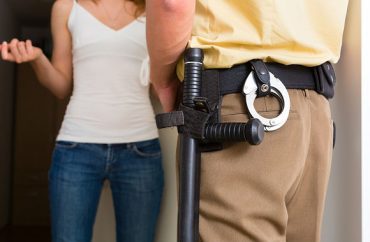 Censor students, change your policies, rescind and repeat
It's been a year and a half, so here's a refresher:
Georgia Gwinnett College stopped a Christian student from evangelizing in front of the library because he wasn't in one of two designated free-speech zones (more accurately described as "censorship zones").
After Chike Uzuegbunam moved to such a zone, the public college told him to stop because his open-air preaching and tract-distributing had "generated complaints" and amounted to "disorderly conduct" under campus rules.
A campus police lieutenant told him to act more like the Mormons on campus, who evangelize with one-on-one conversations.
These stunning infringements of Uzuegbunam's First and Fourteenth Amendment rights got Georgia Gwinnett sued, unsurprisingly, and the case got a boost last fall when the Justice Department filed a statement of interest in favor of Uzuegbunam.
Now a federal judge has basically spit on Uzuegbunam and encouraged the school to keep censoring and threatening its students if they happen to express themselves in a way that bothers others – as long as they wait until public attention fades.
MORE: Evangelical student's speech judged 'disorderly conduct'
U.S. District Judge Eleanor Ross dismissed the lawsuit challenging the college's policies last month, deeming the First Amendment claims moot.
She cited Uzuegbunam's graduation almost a year ago as evidence that a court order won't help him in any tangible way. The fact that the school revised its policies 10 weeks after being sued also supposedly removes the threat of future punishment for a current student, co-plaintiff Joseph Bradford, who was assisting Uzuegbunam with his evangelism.
Judge Ross is rewarding the college for its "willful blindness," according to Adam Steinbaugh, senior program officer with the Foundation for Individual Rights in Education.
Georgia Gwinnett had received a legal warning letter years earlier from the organization that would eventually represent Uzuegbunam and Bradford, the Alliance Defending Freedom. It was put on notice at that time that its policies impose a heckler's veto on any expression that draws complaints ("disturbs the peace and/or comfort of person(s)").
The university's "quick change" to its unconstitutional policies and promises that it won't revert back to them – evidenced by new training for its employees – convinced Judge Ross that there is "no reasonable basis" to think the college will reimpose them.
MORE: Trump administration backs evangelical student who was censored
This gives colleges the green light to censor and punish students with little fear of suffering any consequences, Steinbaugh explains:
Discounting the effect of letters warning of unconstitutional policies is likely to lead to more, not less litigation — which universities can then avoid by changing their policies. While the mere receipt of a such a letter should not be conclusive, irrebuttable evidence that officials are eager to escape a lawsuit so they can resume infringing on civil rights, it should count for something. Officials with a demonstrable record of knowingly enforcing unconstitutional policies should face a high hurdle in demonstrating that they're not recidivists.
Judge Ross is ignoring Supreme Court precedent that defendants have a "heavy" burden to show that a case has been rendered moot, "and it should be significantly greater when it's officials' own action that would deprive a court of jurisdiction," Steinbaugh writes.
There's precedent for colleges going back on their word when the heat dies down, he notes. A community college that FIRE sued as part of its 2014 litigation campaign, securing a settlement that junked its censorious policies and put it under court supervision for a year, has gradually returned to its censorious ways.
Georgia Gwinnett is functionally daring students to take it to court again to validate their First Amendment rights and then get off scot-free with another belated come-to-Jesus moment on the importance of First Amendment rights.
Perhaps these pardoned scofflaws need another reminder from state lawmakers, such as Rep. Earl Ehrhart, that their contempt for students' rights can jeopardize their budget requests.
MORE: Georgia lawmaker threatens university budgets for injustice to students
IMAGE: Kzenon/Shutterstock
Like The College Fix on Facebook / Follow us on Twitter