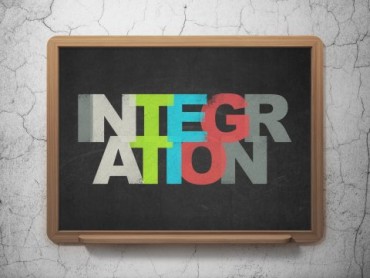 With his article from this past Thursday about opposition to a Brooklyn public school integration plan, Reihan Salam confirms the term "limousine liberal."
It seems the neighborhood of Dumbo, "a relatively new neighborhood that is essentially a forest of condominiums catering to financiers, techies, and 'creative professionals,'" isn't exactly keen on sharing a school with the nearby Farragut Houses, a public housing project.
The NY Times' Kate Taylor explains why:
P.S. 307's population is 90 percent black and Hispanic, and 90 percent of the students' families receive some form of public assistance. Its state test scores, while below the citywide averages, are closer to average for black and Hispanic students, with 20 percent of its students passing the math tests and 12 percent passing the reading tests this past year. At P.S. 8, whose population is 59 percent white, with only 15 percent receiving assistance, scores are considerably above the city averages. Almost two-thirds of its students passed each test.
As you might expect, the Dumbo parents are concerned about how the quality of their kids' education will be affected by any merger.
But, what would be the reaction by these same progressives if this situation occurred … in a less "enlightened" locale?
"It's more complicated when it's about your own children," a Dumbo parent tells Salam.
Is that so.
The Dumbo parents have a legitimate concern, of course. For, "[p]oor students tend to fare worse than better-off students academically, for a variety of reasons. They are also more likely to have serious behavioral problems, which is really the more pressing concern," Salam notes.
A "pressing concern" which is irrelevant … unless, again, you're the one having to deal with it. And rich liberals don't have to.
President Obama sends his children to the posh — and private — Sidwell Friends School. Vice President Biden's children (and grandchildren) attended/attend private schools. (Sons Beau and Hunter Biden went to the elite Archmere Academy in Wilmington, Delaware, dad's alma mater.)
And how about the judge who ordered the "most draconian remedy" for school segregation in the country back in 1978 (New Castle County, Delaware)? Yep, kids went to private school.
In fact, that judge's busing mandate helped make the First State one of the top two in the nation with the highest percentage of students enrolled in private schools.
In addition, here in the one-party state of Delaware, liberal Senator Chris Coons, who attended the exclusive (private) Tower Hill School in Wilmington, has his kids enrolled in private school. He is a big fan of federal involvement in education, by the way. Public education, that is.
(Delaware Senator Tom Carper's children, on the other hand, were enrolled in public schools. Carper is generally considered less liberal than Coons.)
The Times' Taylor points to "evidence that blacks and Hispanics benefit from attending integrated schools." This is, as a whole, undoubtedly true; but, as Salam notes, families (of all backgrounds) have concerns about their children attending schools that have to deal with myriad behavior and discipline problems … which happen to be much more pronounced in less affluent areas.
It would be interesting to gather some anecdotal evidence from the children of wealthy liberals as to how their education benefited/suffered as a result of mixing with students from a high-poverty school.
If we could find any.
Like The College Fix on Facebook / Follow us on Twitter
IMAGE: Shutterstock