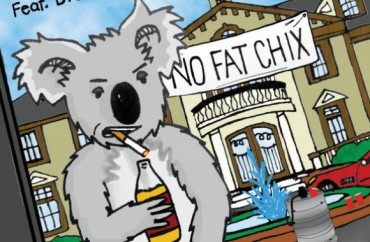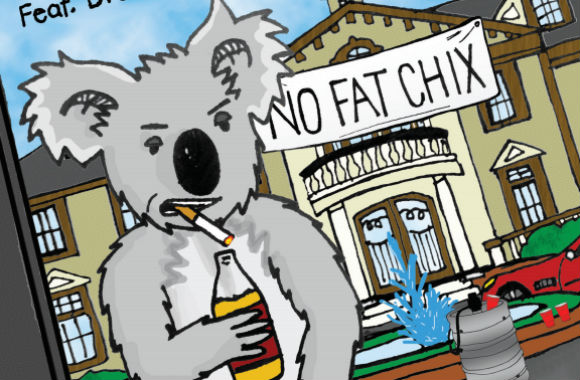 It goes way beyond retaliation for mocking 'safe spaces'
The Koala is an offensive, boorish, absurdist and occasionally hilarious satirical student newspaper at the University of California-San Diego.
It got defunded when its publication of an article mocking "safe spaces" convinced the student government to defund all student print media, on the theory that these state actors couldn't be accused of illegal viewpoint discrimination against The Koala specifically.
Following a federal judge's dismissal of the paper's lawsuit against the university – in blatant violation of Supreme Court precedent on "student activity fees" creating a "limited public forum" – two legal groups are joining the newspaper's appeal.
They argue the issue goes far beyond defunding an offensive paper: It could endanger the free exercise of religion on state-funded campuses.
The Foundation for Individual Rights in Education and libertarian Cato Institute filed a friend-of-the-court brief with the 9th U.S. Circuit Court of Appeals, arguing that all student speech can be censored by "facially viewpoint-neutral rules" if the San Diego judge's ruling stands.
MORE: Ruling against 'The Koala' could gut civil-rights law
They noted that universities keenly follow legal developments even outside their own jurisdiction, raising the specter that students across the country could be censored based on this U.S. District Judge Jeffrey Miller's ruling:
[W]ithin ten days of the Seventh Circuit's 2005 decision in Hosty v. Carter … the general counsel of the California State University System sent a memo to all system presidents noting that the Seventh Circuit's decision, while not binding in California, "appears to signal that CSU campuses may have more latitude than previously believed to censor the content of subsidized student newspapers. …

Public college administrators nationwide will watch this Court's decision closely.

We urge this Court to consider the impact of any ruling on the free speech rights of students and faculty. If the district court's decision stands, public college administrators will be presented with a road map for an end-run around decades of First Amendment jurisprudence governing student speech rights.
The brief argues Miller botched precedent and "paved the way for pretextual forum closings to silence disfavored speech on public campuses in the future," ignoring the "virtually unbroken string of rulings affirming the critical importance of First Amendment protections for college students."
Its cites several examples of universities censoring speech under rules that don't target specific viewpoints, including UC campuses that abused their trademark policies to revoke a student group's "good standing" and silence a critic.
MORE: University sued for defunding student paper that mocked 'safe spaces'
Arizona State even cited its "spam policy" to block on-campus network access to a Change.org petition demanding lower tuition. Only FIRE's intervention got the school to reverse course:
Indeed, when it comes to finding a pretextual viewpoint-neutral justification to suppress unpopular speech, universities' creativity is almost boundless.
Miller's ruling is almost comically ignorant about a student government decision of supposed "general applicability" that silenced media specifically:
The Supreme Court has routinely rejected purportedly generally-applicable laws intended to have an adverse effect on media. … Following the district court's reasoning, a university could pass a rule prohibiting the observance of Catholicism; instead of recognizing it as a targeted suppression of a First Amendment right, a school could meet the district court's standard by describing its discriminatory rule as "a neutral policy of general applicability affecting all students seeking to take communion."
In a blog post on the filing, FIRE lawyer Adam Goldstein notes:
If permitted to stand, the district court's ruling could undermine college students' speech rights in Alaska, Arizona, California, Hawaii, Idaho, Montana, Nevada, Oregon, and Washington State.

This was not UCSD's first attempt at de-funding The Koala. Having been reminded by FIRE and others on multiple occasions that it was unconstitutional to target the publication for its content, UCSD decided to withdraw funding from The Koala in late 2015 by withdrawing student activities funding for all student publications.
Read the filing and post.
MORE: Real target of all-media defunding vote? Offensive student paper
MORE: Satire publication punished because Title IX overrules Constitution
Like The College Fix on Facebook / Follow us on Twitter
IMAGE: The Koala