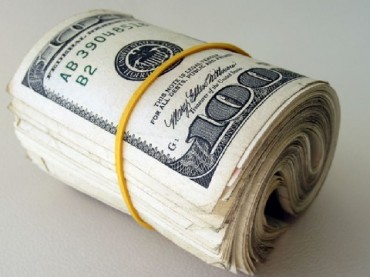 Students in the country illegally can now receive extra financial aid through California's public universities under a new loan program recently approved by the state legislature that circumvents federal regulations prohibiting non-U.S. residents from obtaining federally funded student loans.
California already allows many undocumented students to pay in-state tuition at public colleges, and they can get state-funded tuition aid through Cal grants.
"Nevertheless, many of these students remain ineligible for federal student aid for reasons beyond their control," the law states. "Lack of access to federal student loans presents a substantial barrier for these students to obtain a baccalaureate degree from the California State University or the University of California. The California DREAM Loan Act addresses this barrier by providing access to additional state aid."
The bill was signed into law by Gov. Jerry Brown in late September, and universities are preparing to offer the loans starting with the 2015–16 academic year.
The interest rate for loans issued under the DREAM program will be the same as those given to students through the William D. Ford Federal Direct Loan Program, the law states. California will funnel $9.2 million annually from its coffers to support the program, to be run by the California State University and University of California systems. Lawmakers anticipate 3,000 borrowers during the first year.
The Dream program parallels the federal loan system in that students are not required to start repaying their loans until at least six months after ending school.
"Establishing the California DREAM Loan Program will take some of our state's top students closer to the graduation finish line," its sponsor, Democratic state Sen. Ricardo Lara, said in a prepared statement.
Lara added that "these students have an estimated 'gap' in their financial aid packages of roughly $5,000 to $6,000 at the University of California and $3,000 for the California State University that other students with similar financial circumstances do not have. There are an estimated 1,300 undocumented students attending the UC and 6,400 at the CSU."
Jesse Melgar, a representative for Lara, told The College Fix the program closes financial aid gaps for undocumented students. Asked how the program might affect students' incentive to apply and qualify for U.S. citizenship, Melgar said he hopes it helps them, adding "these are people who have been waiting a long time."
However, the senator seeks to "integrate" rather than "ostracize" the illegal immigrants already residing in California since they are "actively contributing to the economy," Melgar added.
"Citizenship or not…we're not going to sit idly by and wait for Washington, Congress, or the president to act; we're going to take a proactive approach to integrate the talents and contributions of the undocumented population…there's a lot of inaction at the federal level," Melgar said.
Other supporters of the act echo those sentiments.
"Thousands of undocumented students have never had access to an affordable education in California," said Riana King, a state spokeswoman for Young Invincibles, a student group that backed the bill, in an email to The College Fix. "The DREAM Loan Program will give undocumented students the ability to afford a higher education so that they, too, can increase their prospects of earning higher wages."
College Fix reporter Mairead McArdle is a student at Thomas Aquinas College.
Like The College Fix on Facebook / Follow us on Twitter
IMAGE: 401K/Flickr