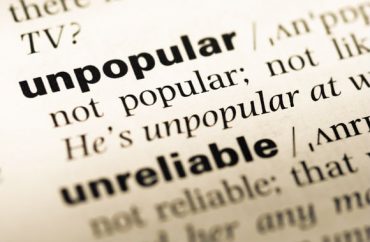 Letting police decide what 'solicitation' means in any given situation
Several weeks after a Fairmont State University police officer told Dustin Winski to stop wearing a sign reading "Do U think the NSA should spy on your phone," the student still doesn't know whether he'll get in trouble if he tries to collect petition signatures again.
Acting on behalf of Winski, the Foundation for Individual Rights in Education told the public university in West Virginia earlier this month that it "must immediately revise its policies and practices."
FSU's solicitation policy gives police officers "broad discretion" to decide when students are violating campus rules and "unconstitutionally burdens" student speech, according to FIRE.
You 'freaked out' students, so knock it off
Bracing for a day of canvassing and promoting liberty, Winski headed out Aug. 30 to collect signatures and gauge interest in starting a Young Americans for Liberty (YAL) chapter, accompanied by Abe Alassaf, a field representative for the conservative Leadership Institute.
Inside Falcon Hall, FSU was hosting its annual student organization fair. Outside, Winsky didn't last an hour before campus police told him and Alassaf to stop.
"While campus security seemed sympathetic to his efforts, they explained that the student fair activities are the discretion of the police, and Winsky was too 'outgoing' in his efforts to collect signatures," YAL Director of Communications Matthew Boyer said in a statement.
Had a blast talking about @YALiberty's national Fight for Free Speech campaign with @nickgillespie #YAL #FFFShttps://t.co/542FF1sUCr pic.twitter.com/BgD7xvAaWq

— Cliff Maloney Jr. (@LibertyCliff) October 24, 2016
Campus officers told Winski and Alassaf that officers had received several calls from students saying the duo was "annoying" and had "freaked out" some students, according to FIRE's summary of the incident in its Oct. 7 letter to FSU.
Winski was surprised by the assertion because he had not heard any complaints from students.
The officer asked Winski if he had received permission from Robin Yeager, director of the Falcon Center, before gathering signatures. Because Winski had not, the officer said he was in violation of FSU's solicitation policy, according to a video taken by Alassaf.
According to FSU's Student Handbook, soliciting "shall include canvassing, soliciting or seeking to obtain membership in or support for any organization," as well as "distributing handbills, pamphlets, petitions, and materials of any like kind" on campus.
Winski said he was exercising his First Amendment rights by speaking to fellow students and gathering signatures. The officer told him that requesting signatures would not be a problem if Winski did it more conventionally.
"No one would probably bother you if you just got a table and sat one down and said, 'Hey would you come sign this?'" the officer said. "I think it is just the way you are going about it, that is all it is."
'Out-of-the-box marketing'
Immediately, Winski and Alassaf spoke with Falcon Center Assistant Director Kevin Philyaw to clarify FSU's solicitation policy.
Asked if requesting signups is considered soliciting, Philyaw recommended that Winski reserve a table and set it up outside, right where they had been standing.
"I see where you are coming from, it is out-of-the-box marketing but it comes across to campus police as soliciting because you are not doing it the way most people would do it with a table," said Philyaw, as seen in a video also taken by Alassaf.
"It is not uncommon that students are kept from canvassing because of overbroad solicitation policies," and FSU's permit-required policy is no different, Marieke Tuthill Beck-Coon, senior program officer at FIRE, told The College Fix.
No permits for 'core' speech
FIRE's letter to FSU highlights the solicitation policy's requirement that students show administrators a copy of anything they intend to distribute before they can get a permit.
Activities such as signature gathering are "core" speech under the Supreme Court's First Amendment precedent, and requiring a permit for individual students to engage in First Amendment speech is problematic at best, the letter said.
Additionally, campus security is granted unconstitutional latitude to define solicitation, according to the letter, which said the officer "gave an impermissible, viewpoint-based reason for potentially shutting down a student's unpermitted expressive activity," the letter states.
FSU can only impose regulations on expressive activity "in narrow circumstances involving large events" – those that use "large displays, temporary structures, or the use of amplified sound," for example – under its First Amendment obligations as a public university, FIRE told President Maria Bennett Rose.
FIRE asked FSU to respond to its letter by Oct. 21. The Fix could not reach FIRE to learn if FSU had sent a response. After agreeing to answer Fix questions by email, the national YAL office didn't respond.
Like The College Fix on Facebook / Follow us on Twitter
IMAGE: TungCheung/Shutterstock
Like The College Fix on Facebook / Follow us on Twitter